Memorial Day 2015 at Luxembourg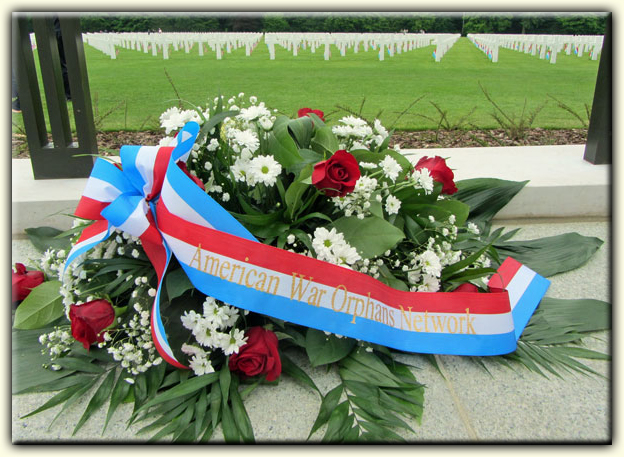 The lovely Memorial Day 2015 wreath at Luxembourg remembers the fallen.
The banners remembering 41 men by name (see below) were correctly sent, but were
misdirected somewhere in the postal system, ended up in Dubai,
and were returned too late for the services.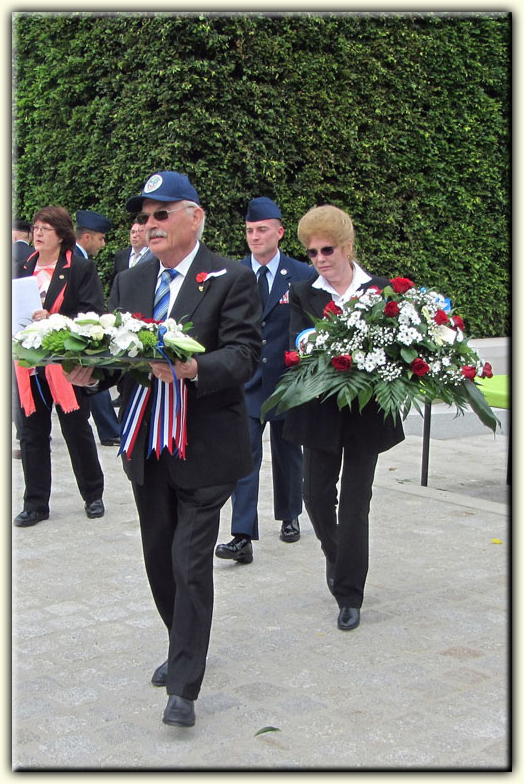 AWON member Marilynn Lieurance carries the AWON wreath in the ceremonies,
as she was at Luxembourg American to honor her father, 1LT Hanford J. Rustand.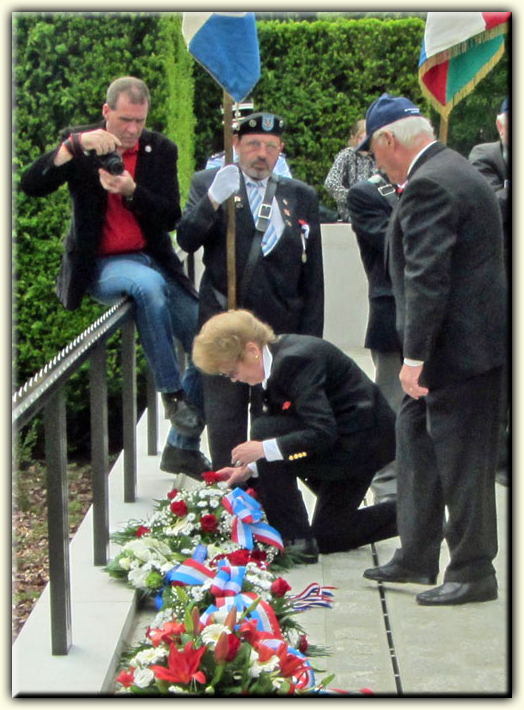 Marilynn lays the wreath in memory of the fallen remembered at Luxembourg.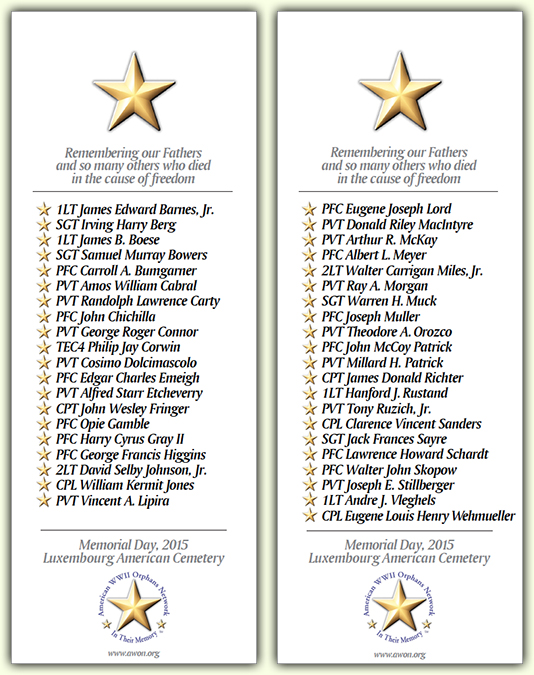 In Their Memory



Thanks to Mary Nguyen, Luxembourg American Stateside Coordinator for the arrangements.