Memorial Day 2014 at Luxembourg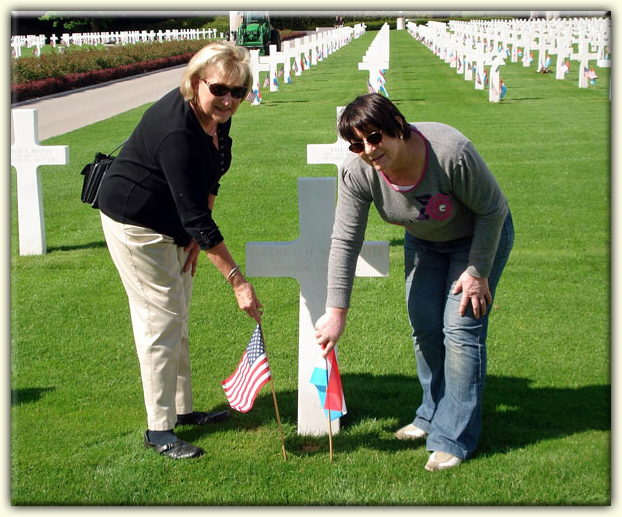 Cherril McMillian (daughter of Eugene Wehmueller) and Denise Thill place flags the day before.
Sadly, Denise passed away on June 6, 2014. She will be missed by many of us.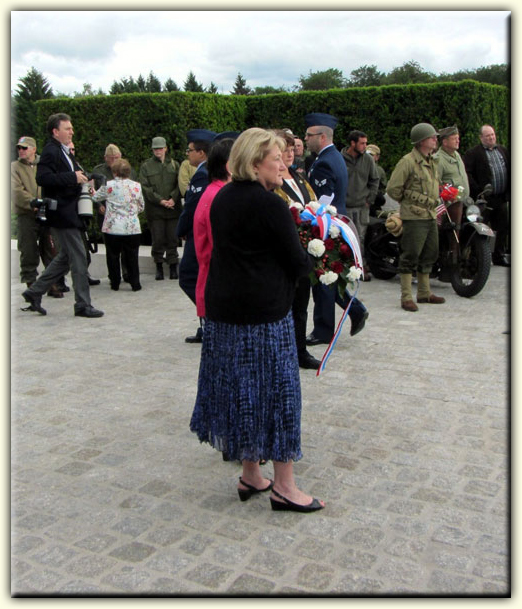 Cherril McMillian and Denise Thill present the AWON wreath.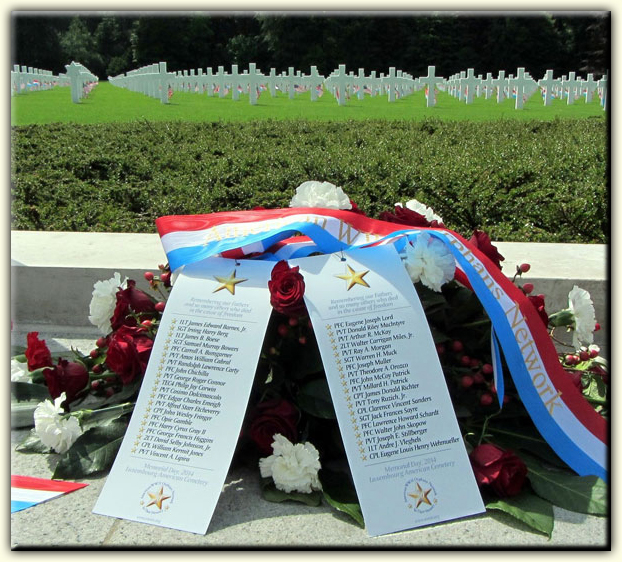 The AWON wreath and banners . . .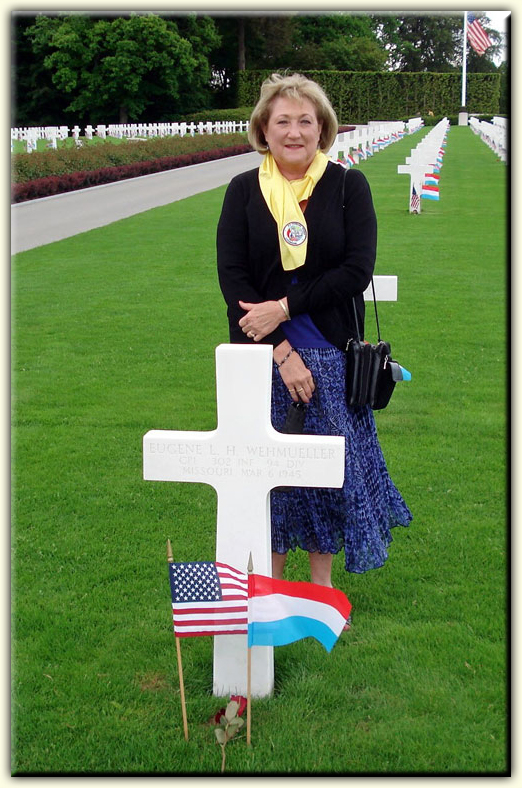 Cherril McMillian standing at the grave of her father, Eugene Wehmeuller.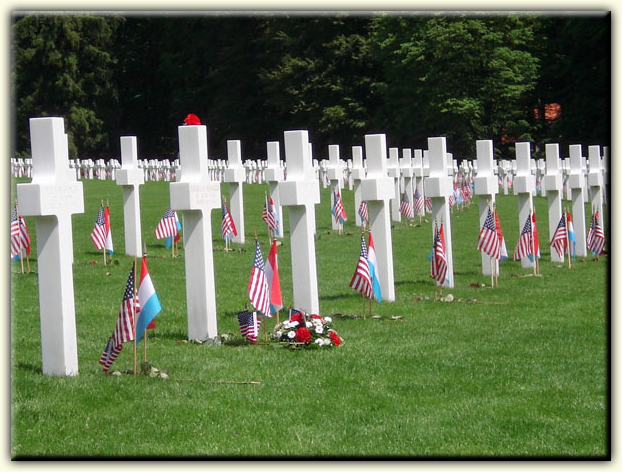 The crosses - the one with the red carnation is Eugene Wehmueller's gravesite.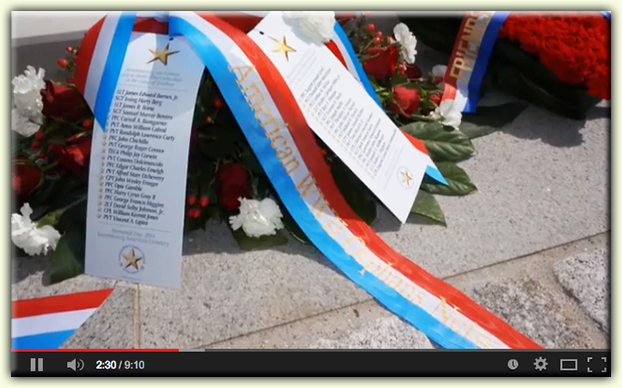 The Luxembourg banners remembering 39 men by name . . .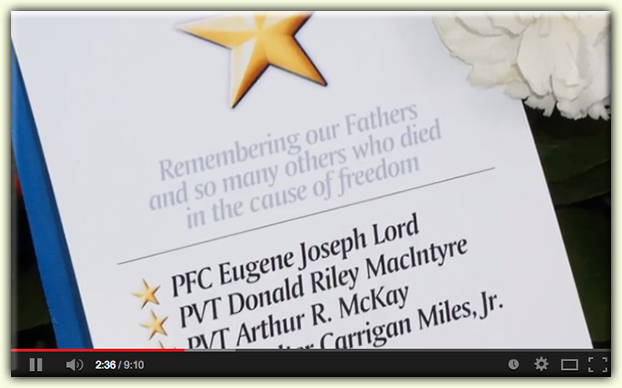 including so many others who died in the cause of freedom . . .
Enjoy a YouTube video that features the AWON wreath and banners – (see the two images
immediately above – and the video below) – because filmmaker, Oscar Castaneda
noticed this wreath among the many others. He wrote:
"There were many wreaths presented by various organizations,
but the one that touched me the most was the wreath
presented by The American WWII Orphans Network."
The YouTube video by Oscar Castaneda.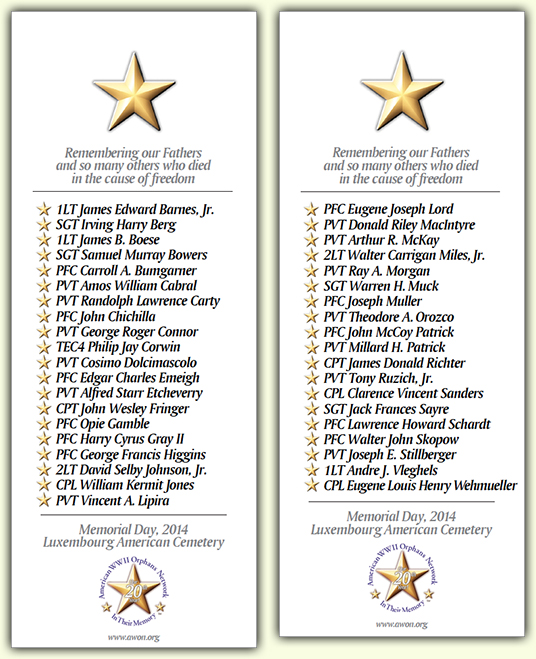 In Their Memory



Thanks to Luxembourg Stateside Coordinator Donna O'Brien for the arrangements and submissions,
with thanks to Oscar Castaneda for providing the YouTube video.