Memorial Day 2013 at Luxembourg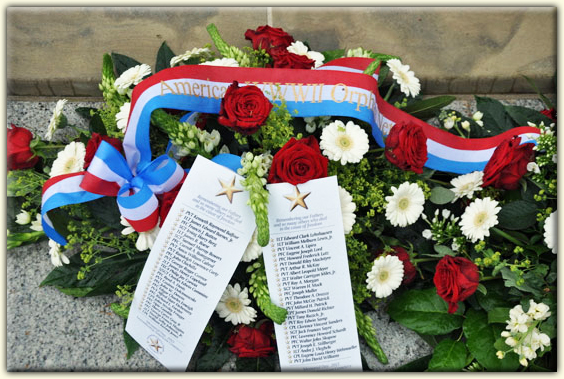 This gorgeous Wreath and Banners remembering 52 AWON men by name
and so many others who died in the cause of freedom.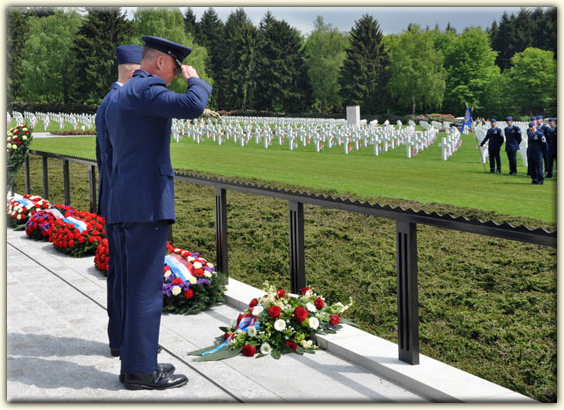 A military salute to the wreath honoring WWII heroes buried or memorialized
at Luxembourg American Cemetery.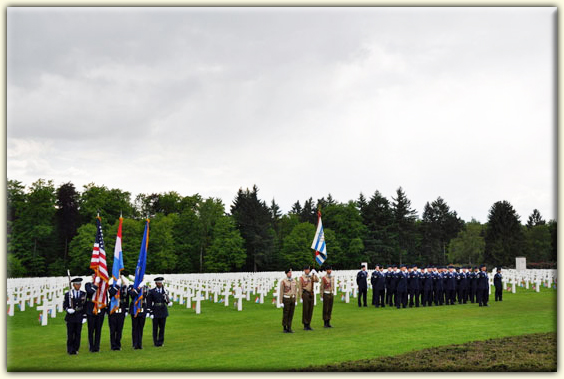 The Color Guard and other military honor the fallen.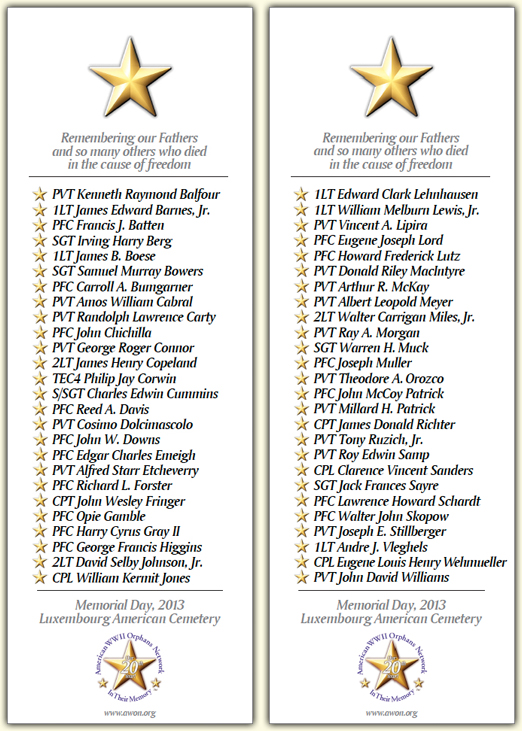 In Their Memory



Thanks to Luxembourg Stateside Coordinator Donna O'Brien for the arrangements and submissions,
with thanks to Nico Schroeder for providing the great photography.