Memorial Day 2010 at Luxembourg
Several notable visitors paid homage to our fathers and their comrades this 2010 Memorial Day at The American Military Cemetery, Hamm, Luxembourg: Eric Shinseki, Secretary of DVA; Max Cleland, Secretary of ABMC; US Ambassador Cynthia Stroum; and Prince Guillaume of Luxembourg. There were speeches, salutes and a flyover in honor of those at final rest in this beautiful place of light and hope and glory.


Denise Thill (left) and Lucie Flammang, members of United States Veterans Friends, Luxembourg, with the AWON wreath. Denise is also the Luxembourg Memorial Day coordinator for AWON.


Eric Shinseki, Secretary, Department of Veterans Affairs (right) with cemetery Superintendent Hans Hooker.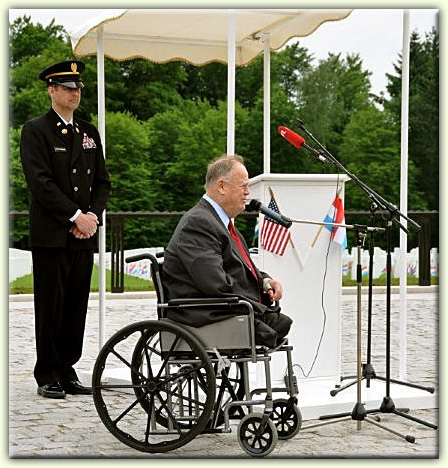 Max Cleland, Secretary of ABMC.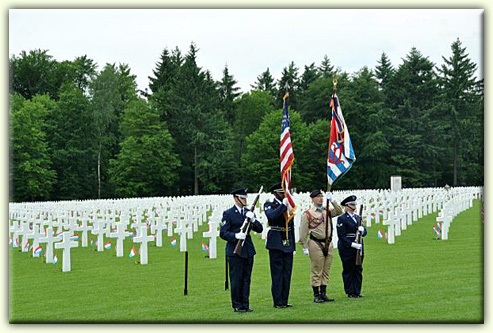 The Honor Guard.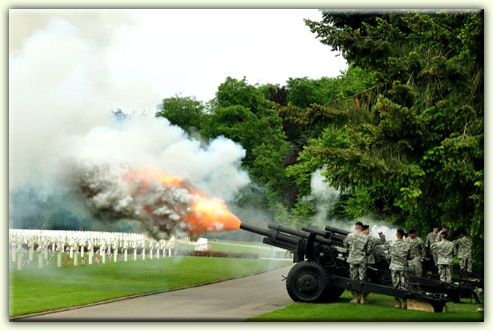 Salute to the fallen.
I am Hamm,
And these are mine.
Oh, yes, I know you love them,
One or two of them.
But I love them all.
You come and go;
I am always here.
Go do what you must,
Come back when you can.
Don't worry,
I'll watch over them.
I am Hamm.

The above is a portion of a poem written several years ago by Roger Connor.
It is comforting to know that after we are gone, our fathers will not be forgotten.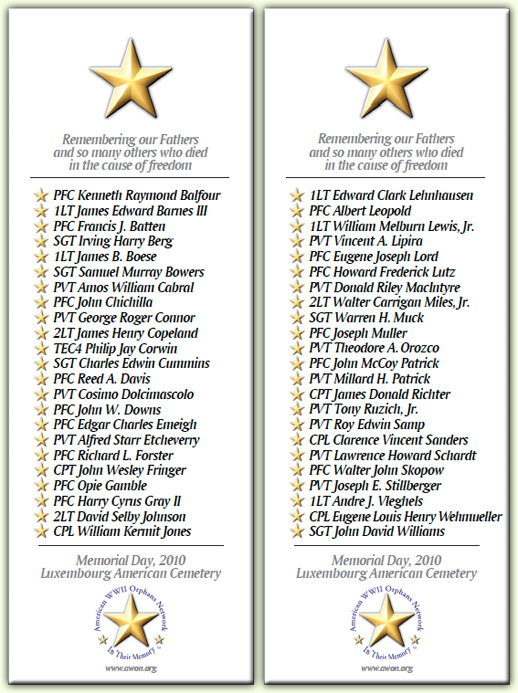 In Their Memory



Thanks to Luxembourg Stateside Coordinator Roger Connor for the arrangements.
Thanks to Nico Schroeder and Erwin Franzen for the photos and to Sharon
and Roger Connor for the text and poem.