Memorial Day 2013 at Lorraine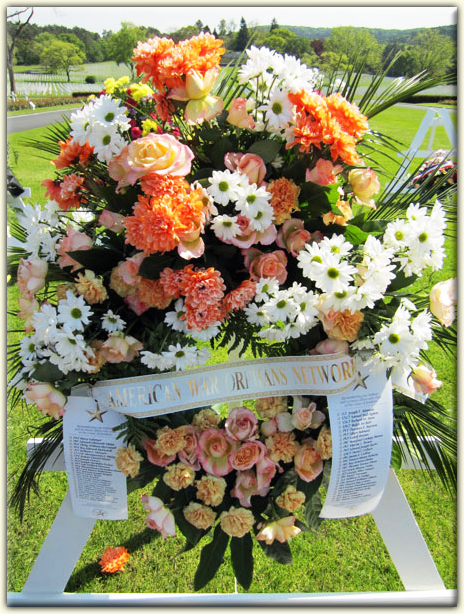 The gorgeous wreath and banners remembering
53 Lorraine American AWON men by name.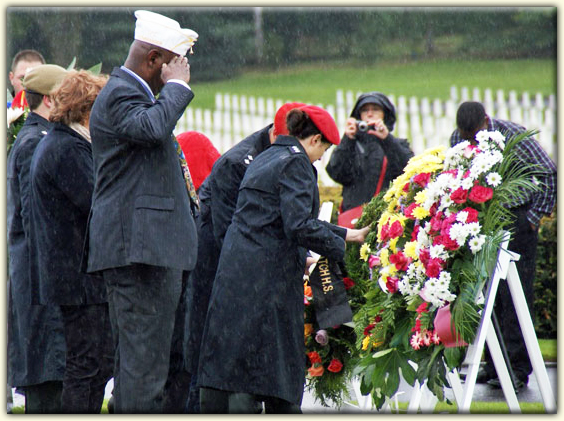 The presentation of the AWON wreath.

The Lorraine American Cemetery Color Guard honors the services.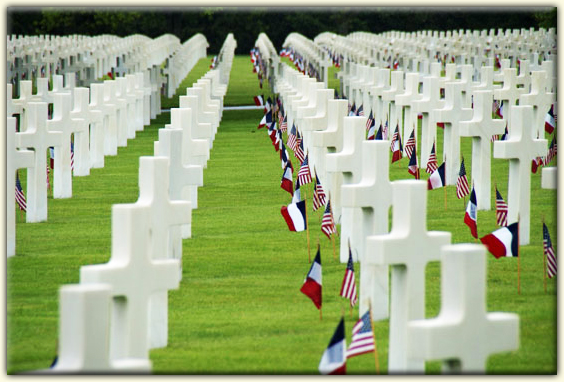 The U.S. and French flags fly side by side on all the graves at Lorraine American.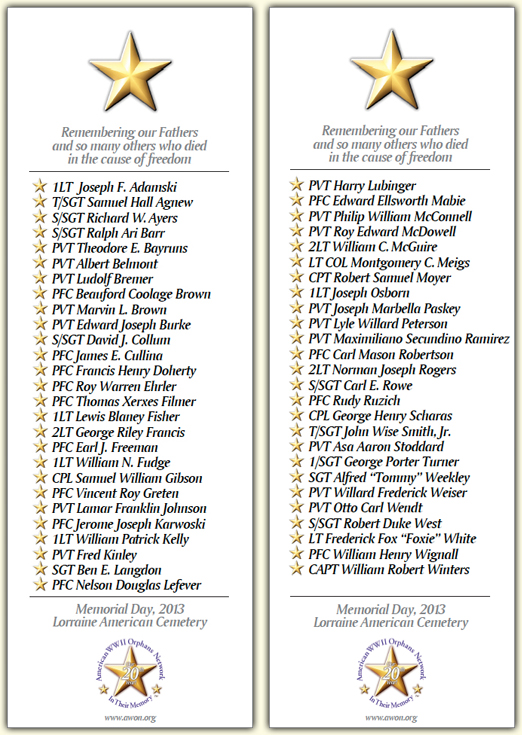 In Their Memory



Thanks to Lorraine Stateside Coordinator Paul Bremer for the arrangements and submissions.