Memorial Day 2012 at Lorraine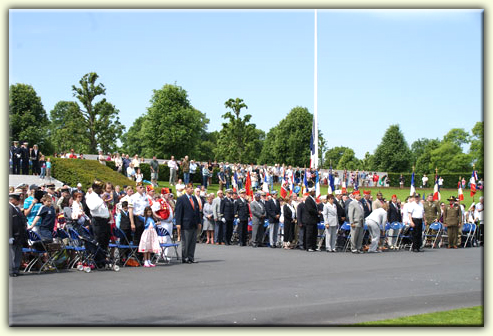 The flag ceremony and the attendees at Lorraine American for Memorial Day.

The Honor Guard at the Memoial Day ceremony looking toward the rear of this beautiful
venue where so many loved ones rest at peace. This is the largest U.S. Military Cemetery
in Europe, with 10,489 graves.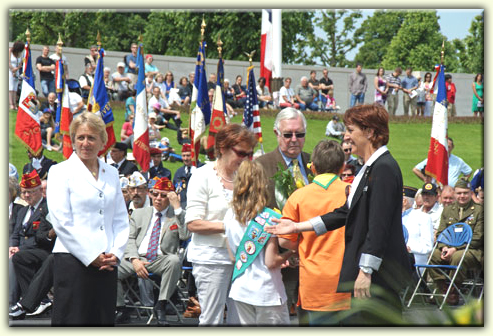 Valerie Muller, Cemetery Associate at Lorraine American, with Memorial Day attendees.
She has provided assistance to families and loved ones here since 2006.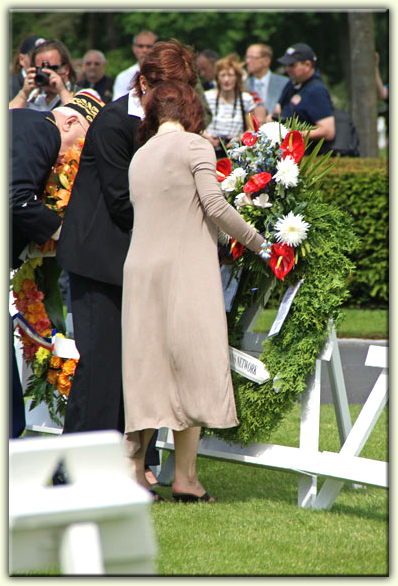 The AWON Wreath is presented by Mrs. Laurie Mosher, assisted by Valerie Muller.
Mrs. Mosher is here to especially remember her Great Uncle, PVT Lloyd Buterbaugh,
along with the other men of AWON.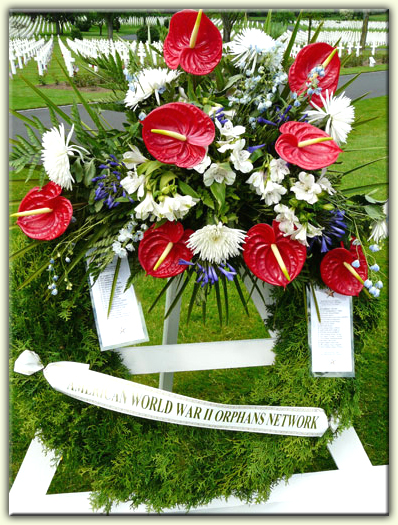 The AWON Wreath and Banners remember 39 men by name,
and so many others who died in the cause of freedom. The banners
will remain on display in the cemetery office until next Memorial Day.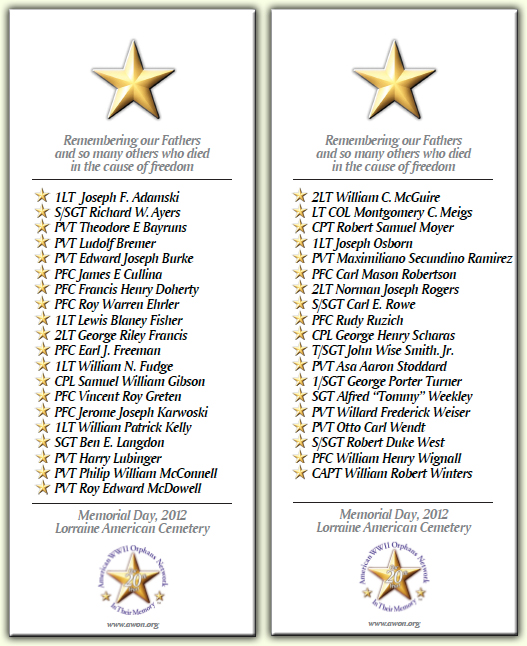 In Their Memory



Thanks to Lorraine Stateside Coordinator Paul Bremer for the arrangements and submissions.