Memorial Day 2010 at Lorraine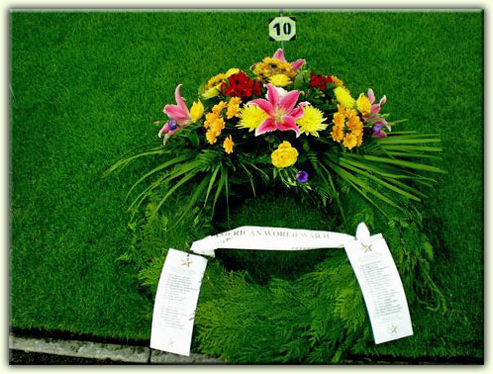 A bright and sunny AWON wreath was presented to honor the Fathers buried at the Lorraine Cemetery.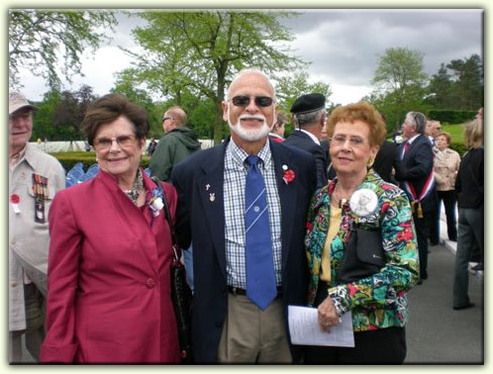 Three AWONers attended and presented the wreath: Joan Friser, John Paskey and Ruby Heady.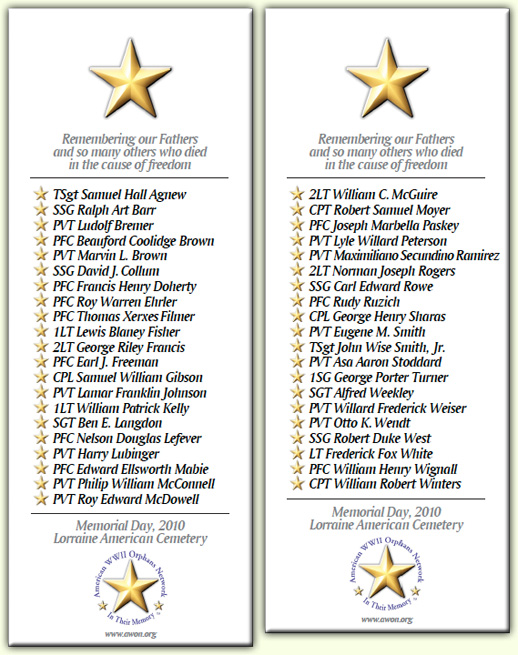 In Their Memory



Thanks to Lorraine Stateside Coordinator Millie McConnell Cavanaugh for the photos and arrangements.