Memorial Day 2017 at Henri-Chapelle American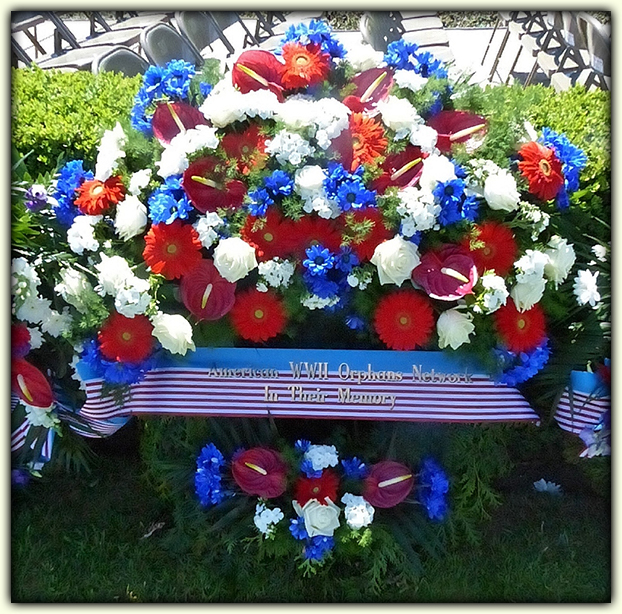 The gorgeous AWON wreath, with thanks as always to Fleurs Mertens
and to Régine, Bernard, and Marie Achten for the overseas arrangements.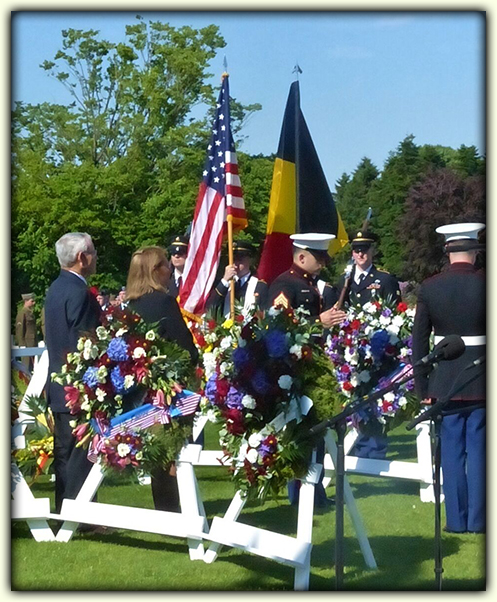 AWONer Audrey Greene and her husband, Sandy present the Memorial Day wreath.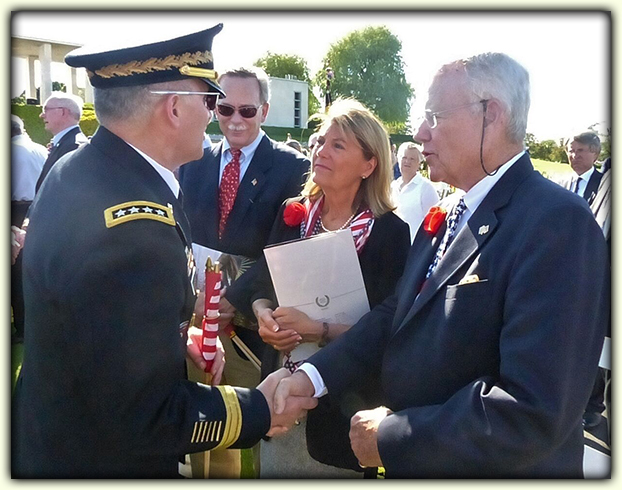 Audrey and Sandy meet a four-star General and other dignitaries at the services.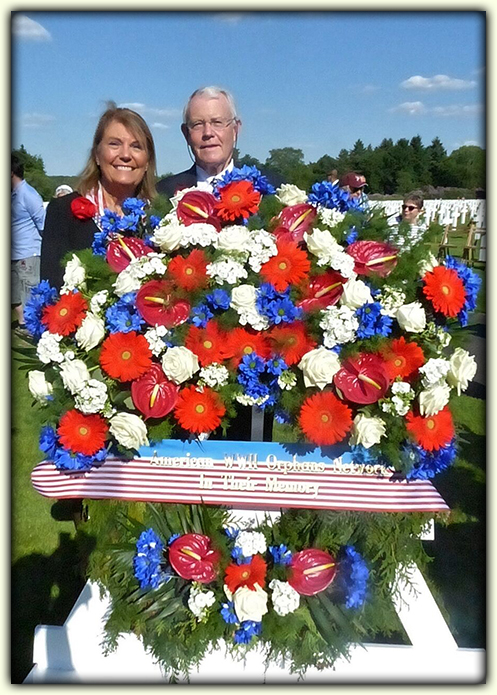 Audrey and her husband are at Henri-Chapelle to remember Audrey's father,
PVT Philip W. Nadeau . . . and so many others who died in the cause of freedom.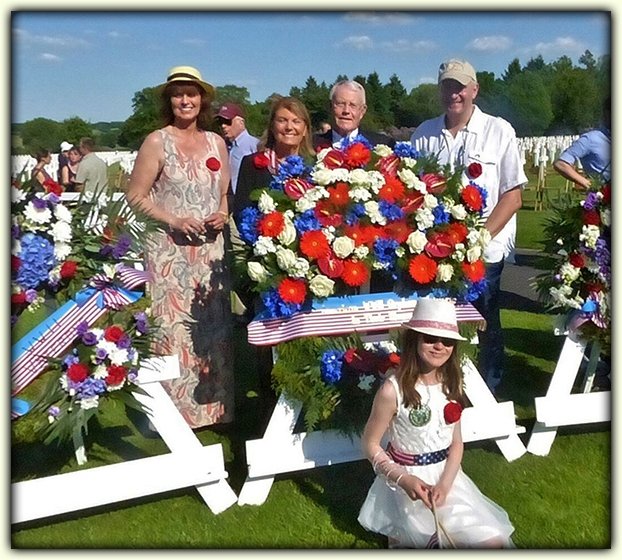 Program originators Régine and Bernard Achten join the Greenes with the AWON wreath.
Marie Achten, down in front, is now a very cool twelve!

In Their Memory



Thanks to Rik Peirson, Henri-Chapelle American Stateside Coordinator, and to
Régine, Bernard, & Marie Achten for all their arrangements in Belgium, and
for sending the photos above from the Memorial Day services.