Memorial Day 2016 at Henri-Chapelle American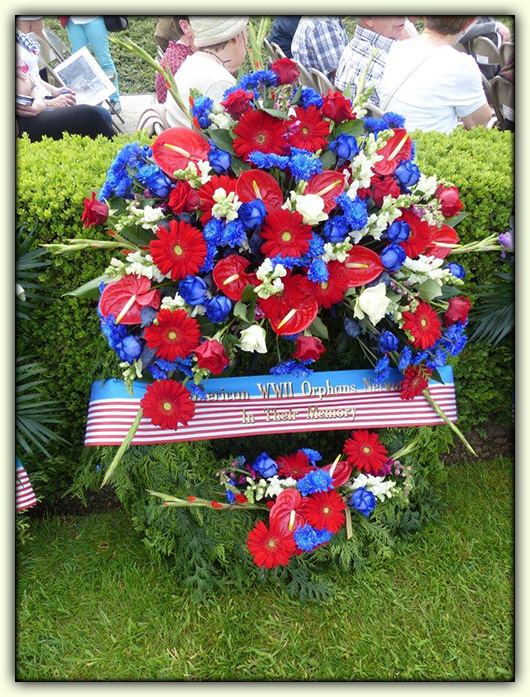 The gorgeous AWON wreath, with thanks as always to Fleurs Mertens
and to Régine, Bernard, and Marie Achten for the overseas arrangements.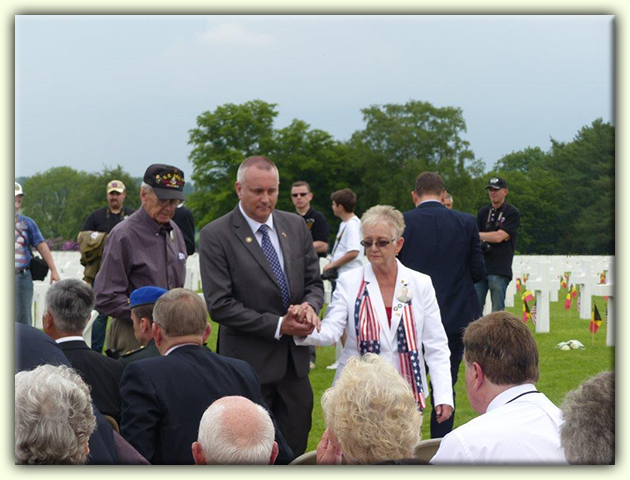 Bernard Achten with Nancy and Sherman Lawson. Nancy's Sister, Helen Vernon and her husband, Glenn
also presented the AWON wreath in 2010, and couldn't be here today, but were at Henri-Chapelle in spirit.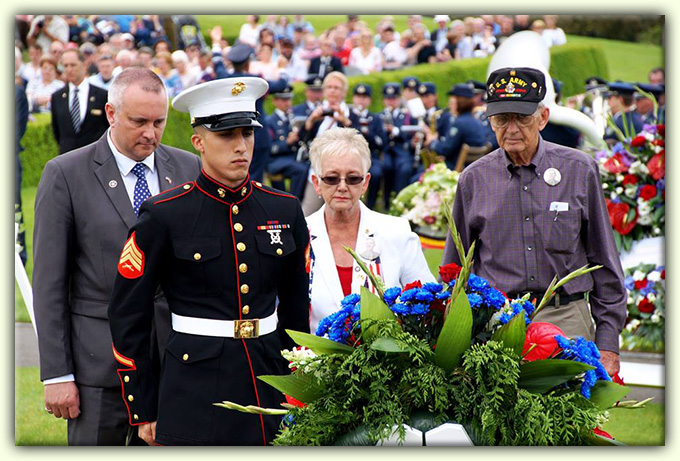 Bernard Achten and Nancy and Sherman Lawson watch
as U.S. Marines helped to place the AWON Wreath.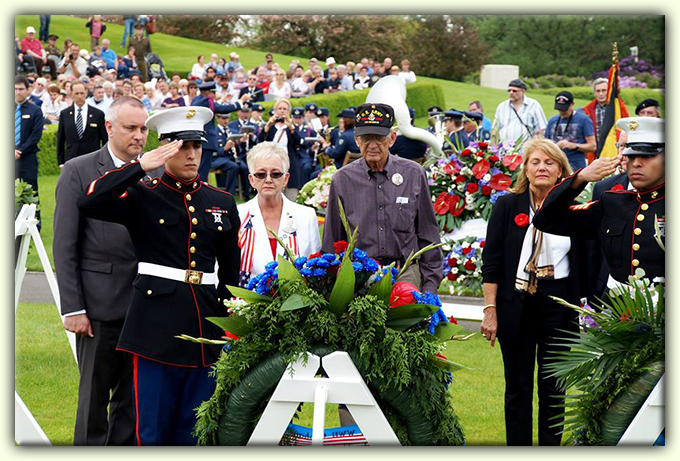 This year, five presented the AWON wreath at Henri-Chapelle. AWON Member Nancy Lawson
and her husband, Sherman, center, are joined by Bernard Achten and by Audrey Greene and her husband.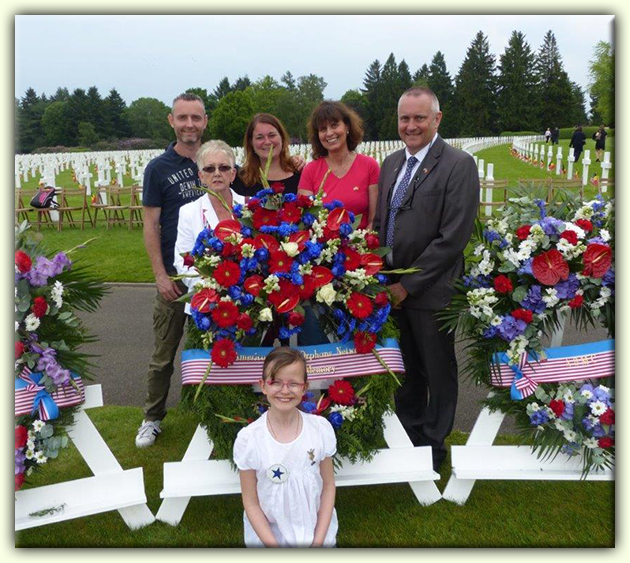 Behind the AWON wreath are friends of AWON Martijn van Haren, Member Nancy Lawson, Martijn's wife,
Cindy Hoefnagel, and AWON "ambassadors" Régine and Bernard Achten. Marie Achten, now 11, is in front.
Martijn has adopted the grave of Nancy and Helen's father, PVT Elmer Baker Heath.

In Their Memory



Thanks to Rik Peirson, Henri-Chapelle American Stateside Coordinator for the arrangements,
and to Régine, Bernard, & Marie Achten (our program's originators) for all their help in Belgium,
and for sending the photos above from the Memorial Day services. Photos 3 & 4 above
are with thanks to Christian Kaiser.