Memorial Day 2015 at Henri-Chapelle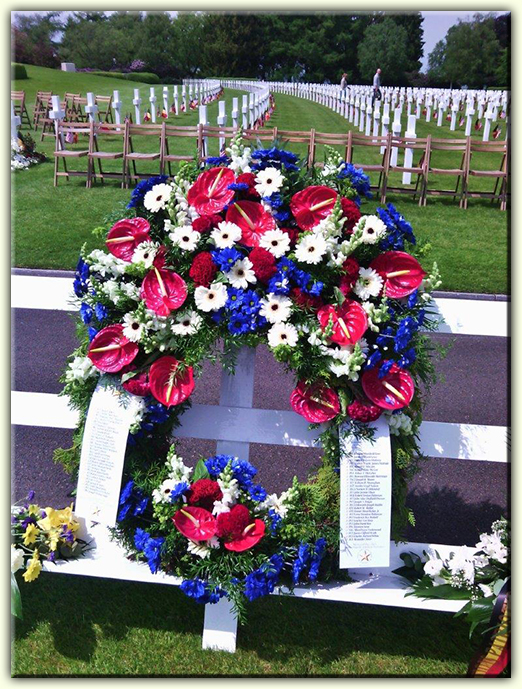 The gorgeous AWON wreath, thanks to Fleurs Mertens
remembers 52 men by name.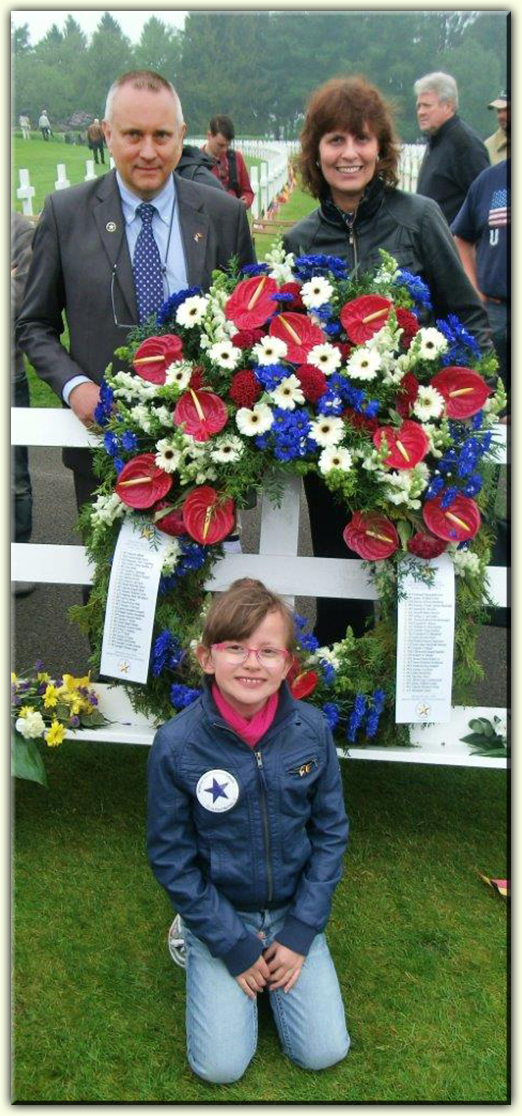 Bernard, Régine, and Marie Achten, founders of the AWON Wreath & Banner program,
are rightfully proud of their key roll in this annual remembrance.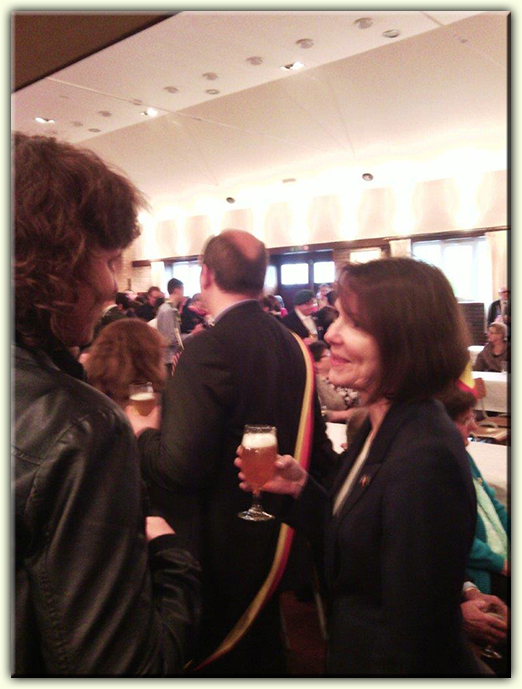 Régine and U.S. Ambassador to Belgium Denise Bauer
remember the fallen at the reception following the Henri-Chapelle services.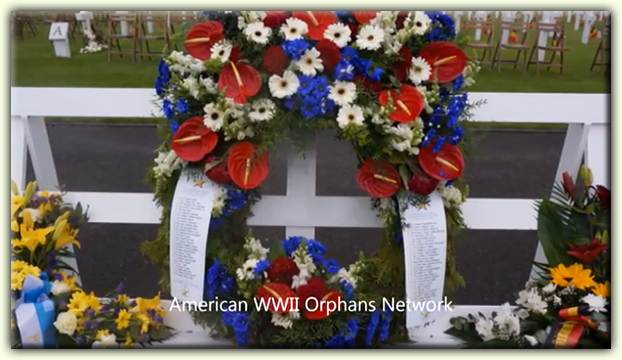 This shot of the AWON Wreath and Banners for 2015
appears in the compelling video below.


This video was shot and produced by Oscar Castaneda, an old friend of AWON and Navy Veteran
who works for the Air Force in Germany. Oscar attended the Luxembourg sevices last year, writing
that while wreaths are presented from many organizations, " . . . the one that touched me the most
was the wreath presented by the American WWII Orphans Network."
Oscar said in a note to Sharon Connor: "Please let the members of your organization know
that their loved ones will never be forgotten, and to always remember that the
blood of 'Heroes' runs through their veins."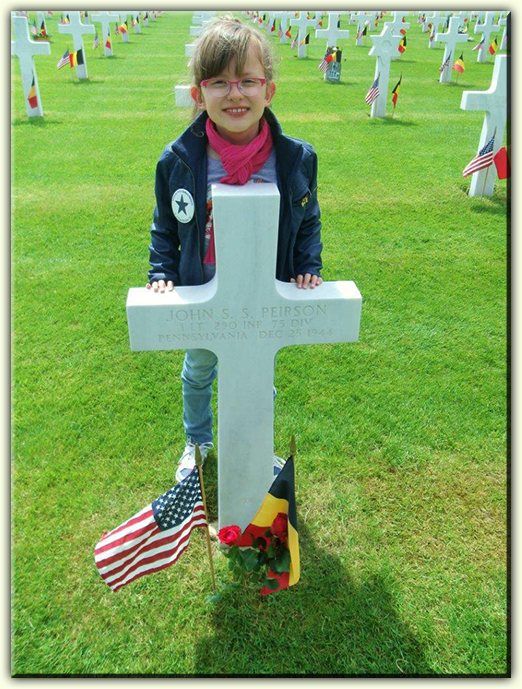 This photo brings home just what Oscar said about never being forgotten,
as Marie Achten, ten, remembers an AWON father, 1LT John Peirson,
at the Memorial Day services 2015 at Henri-Chapelle American.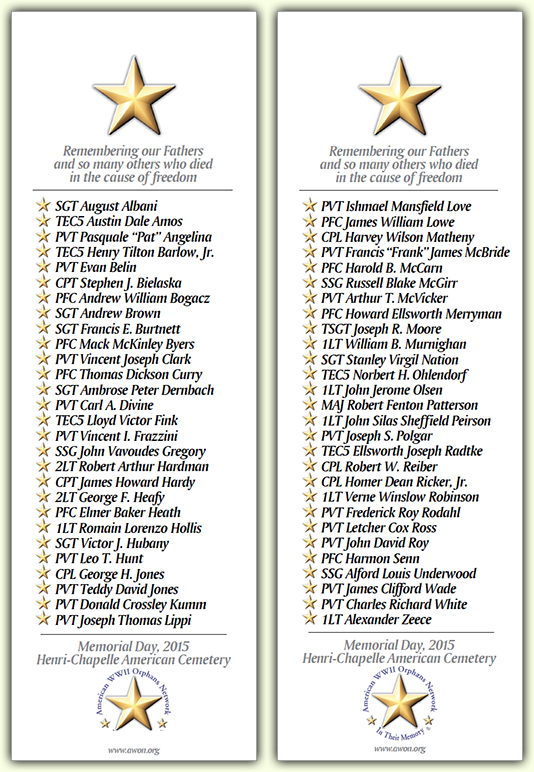 In Their Memory



Thanks to Rik Peirson, Henri-Chapelle American Stateside Coordinator for the arrangements,
and to Régine, Bernard, & Marie Achten (our program's originators) for all their help in Belgium,
and for the photos above from the Memorial Day services. Thanks also to Oscar Castaneda
and Big O Productions for the beautiful video.