Memorial Day 2014 at Henri-Chapelle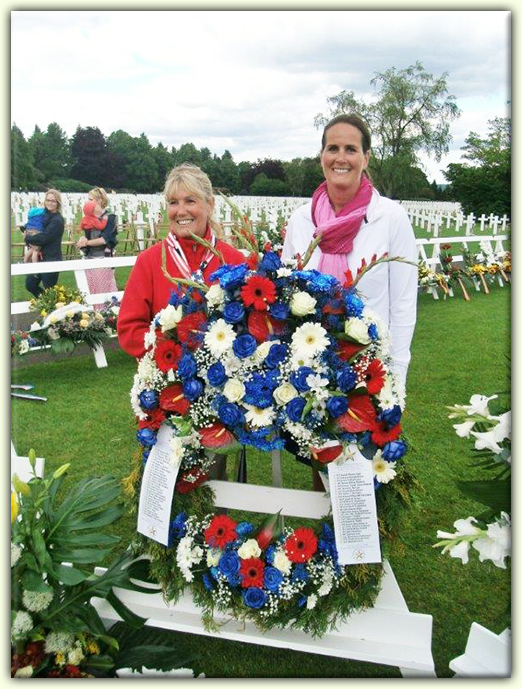 Judi Kramer and her daughter, Melissa Beard were at Henri-Chapelle
to represent us all in presenting the gorgeous 2014 Wreath and Banners.
The wreath was the work of Fleurs Mertens.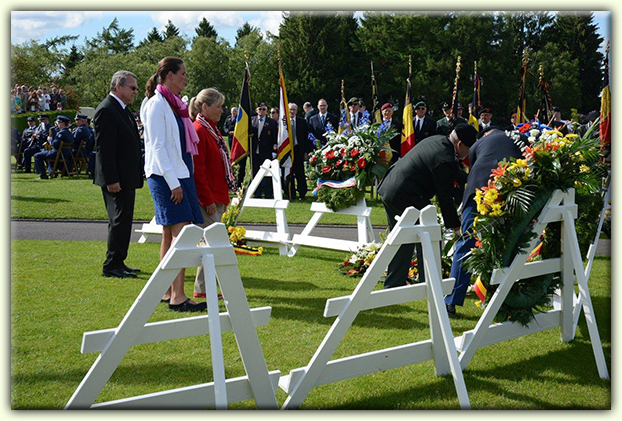 Melissa and Judi watch as the 2014 AWON Wreath is presented.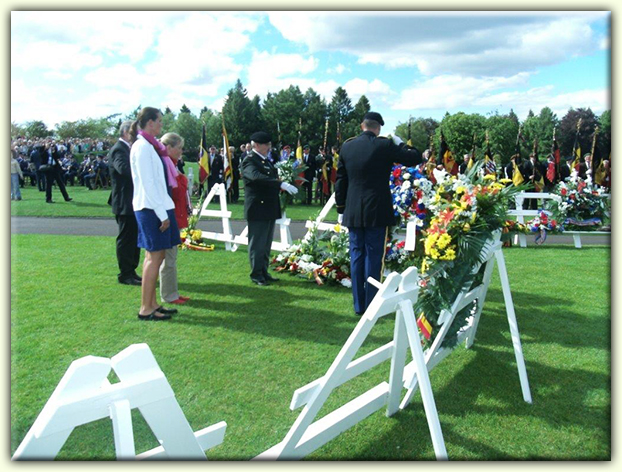 Officials salute as 52 men are remembered by name.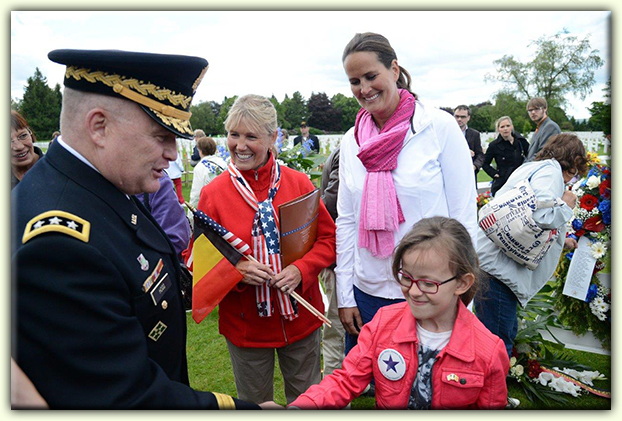 General Hogg (U.S. Representative to NATO) charms (or is being charmed by)
Marie Achten, as Judi and Melissa watch, following the services.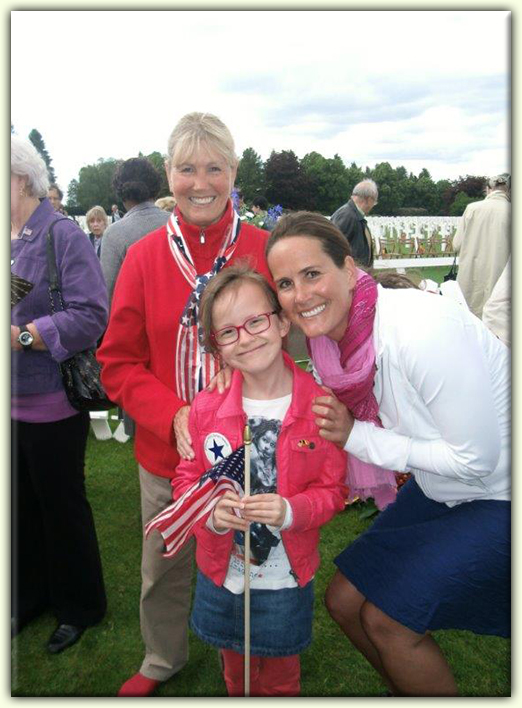 Marie (the charmer) holds an American flag with the proud support
of Judy and Melissa.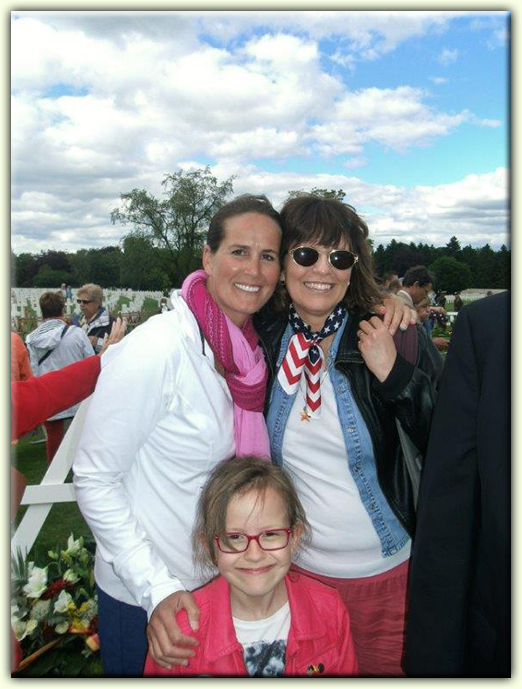 Joining Marie are fast friends Melissa and Marie's mother, Régine Achten,
one of the founders of the AWON Wreath and Banner program around the world.
Her husband and co-founder, Bernard Achten, was so dedicated that he was
minding the arrangements at Ardenne American Cemetery on this same day.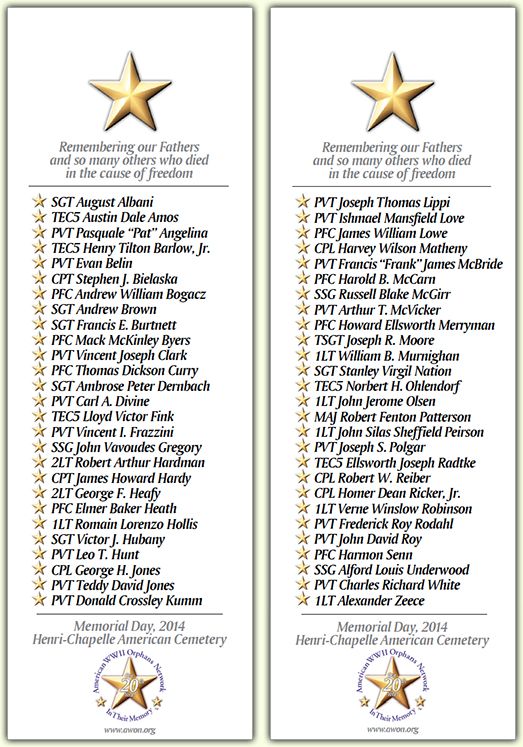 In Their Memory



Thanks to Henri-Chapelle Coordinator Rik Peirson for the stateside arrangements –
and to Régine, Bernard, & Marie Achten, not just for the arrangements in Belgium,
but for the concept of the AWON Wreath and Banner program around the world.
Thanks to Henri-Chapelle American Cemetery Superintendent, Bobby Bell,
assistant Lionel Raboz and the rest of the Henri-Chapelle staff for hosting
such special and meaningful Memorial Day services each year.

Thanks for the photos go to Régine, Bernard, Judi and Melissa; except for
shots #2 and #4 above, which are courtesy of the U.S. Embassy in Brussels.