Memorial Day 2013 at Henri-Chapelle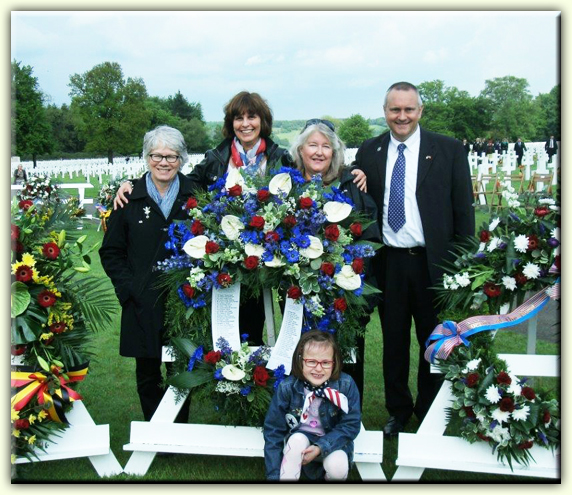 AWONers Rebecca Becker (from MN) and Liz Ekeberg (from CA), on hand
to present the AWON wreath & banners, are welcomed by Régine and Bernard
Achten and their daughter Marie, down in front.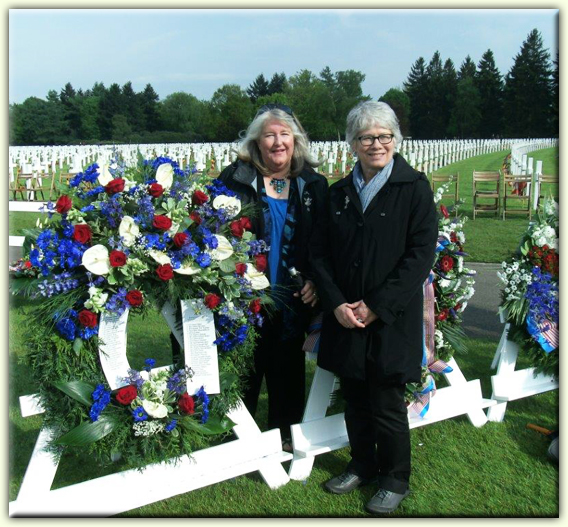 Liz and Rebecca are visiting Henri-Chapelle for the first time to
honor the memory of their Uncle Charles Richard White.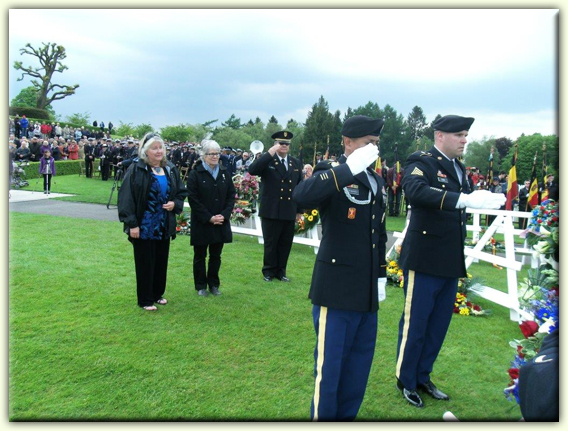 Liz and Rebecca present the AWON wreath, as the military
salute the memory of our Fathers and loves ones.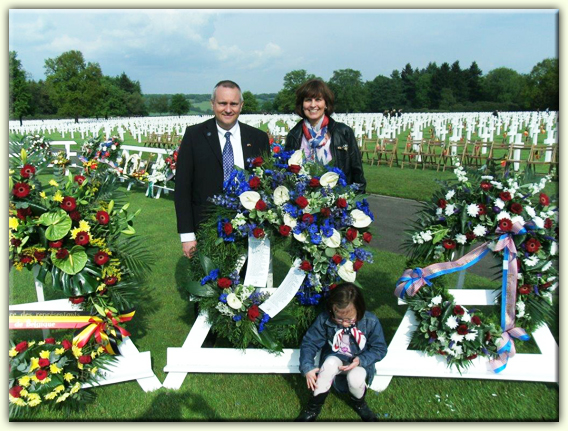 Régine and Bernard not only arrange for the AWON wreath each year and serve as
our "ambassadors" in Belgium, they concepted the AWON wreath and banner program,
and originated it at Henri-Chapelle in 2003, ten years ago. Marie, now 7, doesn't know
Memorial Day without a trip to Henri-Chapelle!!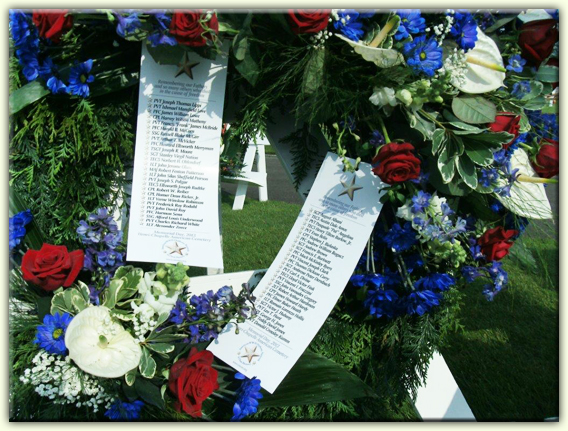 Two banners remembered 52 AWON Fathers and loved ones by name.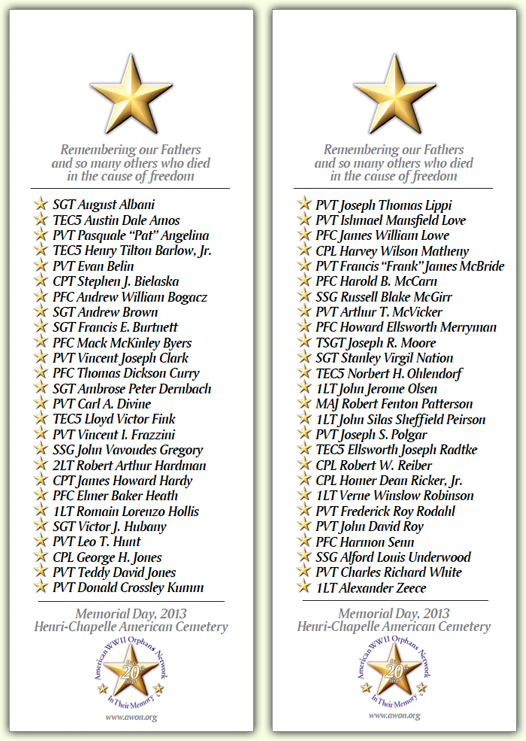 In Their Memory



Thanks to Henri-Chapelle Coordinator Rik Peirson for the stateside arrangements –
and to Régine, Bernard, & Marie Achten, not just for the arrangements in Belgium,
but for the concept of the AWON Wreath and Banner program around the world.
Thanks to Henri-Chapelle American Cemetery Superintendent, Bobby Bell,
assistant Caroline Oliver and the rest of the Henri-Chapelle staff for hosting
such special and meaningful Memorial Day services each year.