Memorial Day 2012 at Henri-Chapelle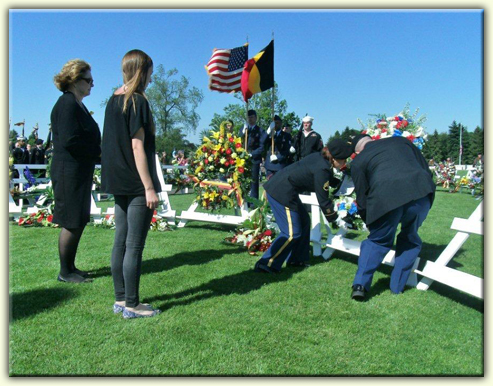 Diane Pollard and her daughter, Lindsey, present the AWON wreath,
which remembers 52 men by name, and so many others among the
7,992 who are buried here and another 450 missing remembered
who died in the cause of freedom.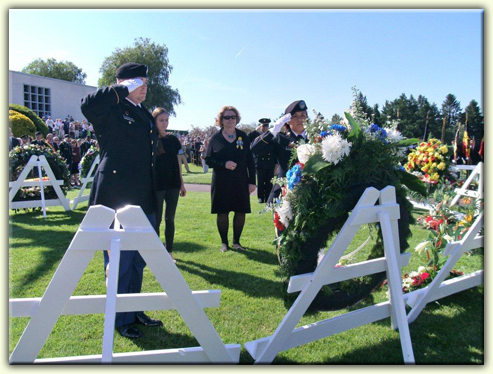 The Army salutes, as Diane and Lindsey Pollard remember
CPT James Howard Hardy, Diane's Father and Lindsey's Grandfather
among the AWON fallen.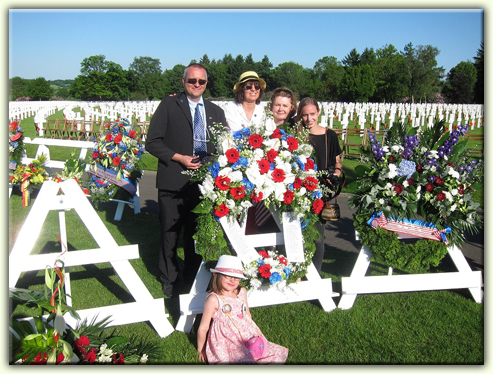 Bernard, Régine and Marie Achten, our Henri-Chapelle "ambassadors"
with wreath presenters Diane Pollard and her daughter, Lindsey.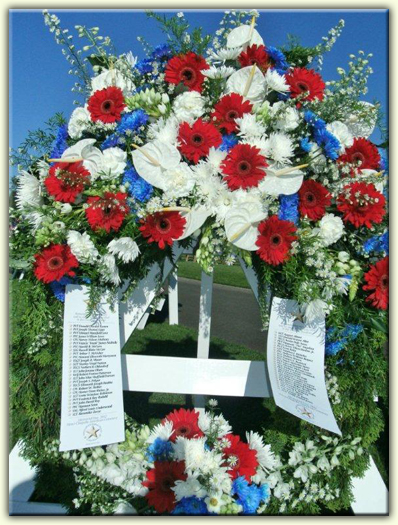 The beautiful wreath remembering the Fathers, Grandfathers, Uncles and other loved ones
of Henri-Chapelle was done by Fleurs Mertens, with many thanks.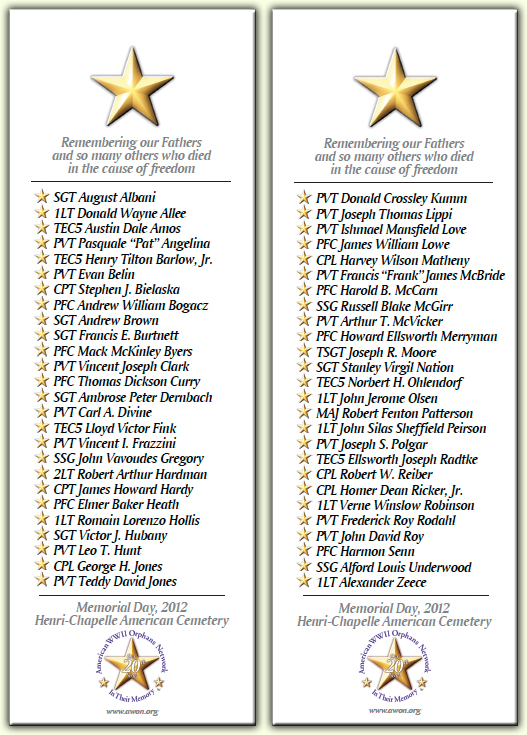 In Their Memory



Thanks to Henri-Chapelle Coordinator Rik Peirson for the stateside arrangements –
and to Régine, Bernard, & Marie Achten, not just for the arrangements in Belgium,
but for the concept of the AWON Wreath and Banner program around the world.
Thanks to Henri-Chapelle American Cemetery Superintendent, Bobby Bell,
assistant Caroline Oliver and the rest of the Henri-Chapelle staff for hosting
such special and meaningful Memorial Day services each year.