Memorial Day 2011 at Henri-Chapelle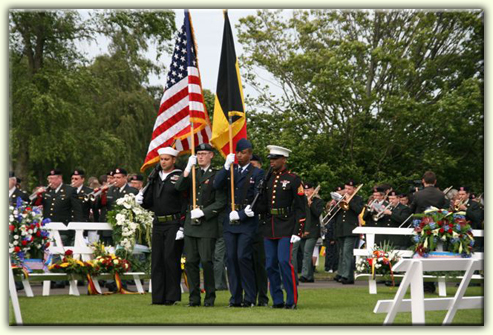 The Color Guard brings the American and Belgian Flags.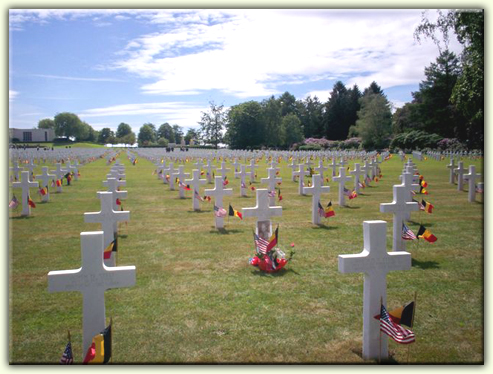 7,992 graves are adorned with flags of our two countries.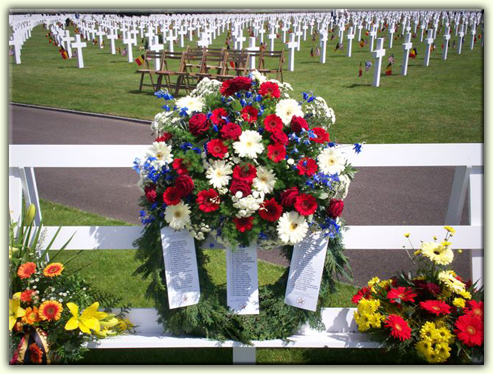 The beautiful AWON Wreath was by Fleurs Martens,
through AWON "Ambassadors" Bernard, Régine, and Marie, below.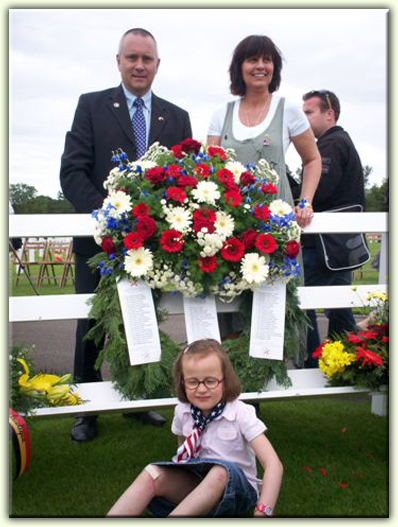 Bernard, Régine and Marie represent us (with thanks beyond words)
when AWONers are unable to be on hand for the Memorial Day service.
The video above was produced by the U.S. Embassy in Brussels.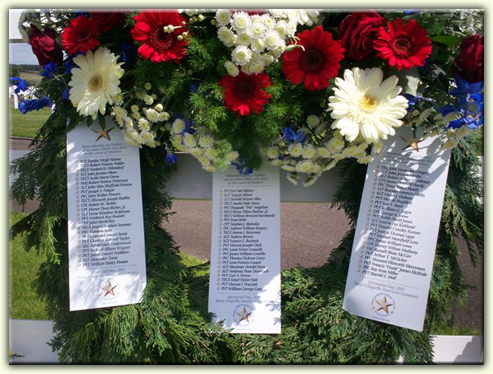 This Wreath remembers 72 AWON Fathers or loved ones by name.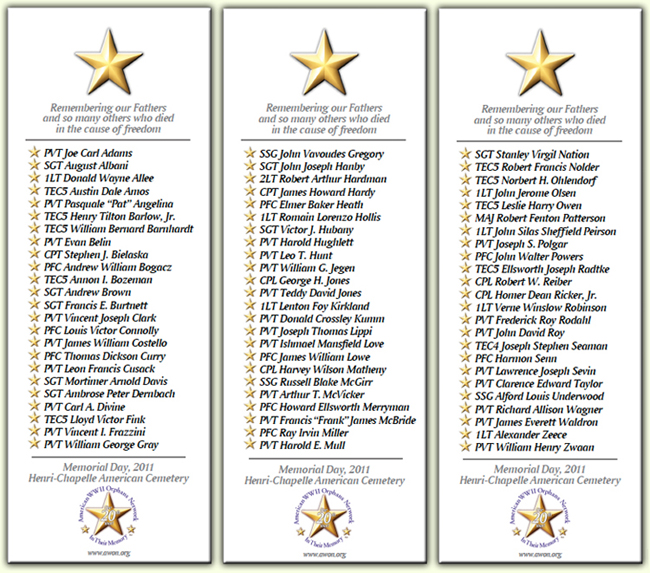 In Their Memory



Thanks to Henri-Chapelle Coordinator Rik Peirson for the stateside arrangements –
and to Régine, Bernard, & Marie Achten for the arrangements in Belgium.