Memorial Day 2008 at Henri-Chapelle
Services held Saturday, May 24 at 4:00 PM
remembering 8,442 who died for our country
and others in the cause of freedom.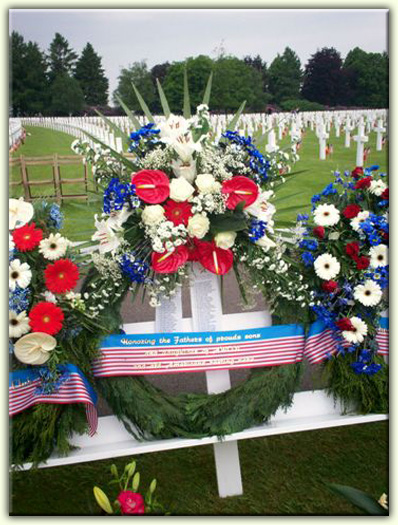 This wreath represents 59 men beloved by their AWON families
and honors all those Americans who rest or are remembered at Henri-Chapelle.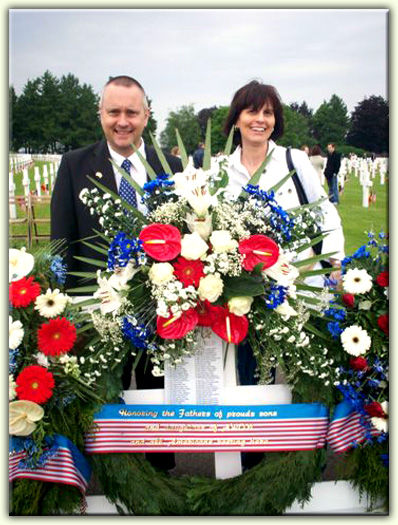 Bernard and Régine Achten pioneered and originated the AWON
Wreath Laying program at American overseas cemeteries, and each year arrange
and watch over the wreath presentation at Henri-Chapelle. We so appreciate their dedication
and caring, especially in a year when daughter Marie was under the weather. Get better, Marie!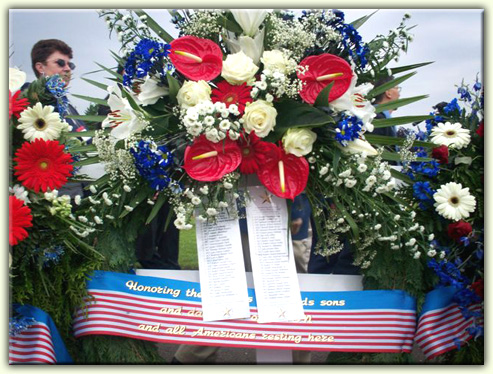 Honoring the Fathers of proud sons and daughters of AWON
and all Americans resting or remembered here.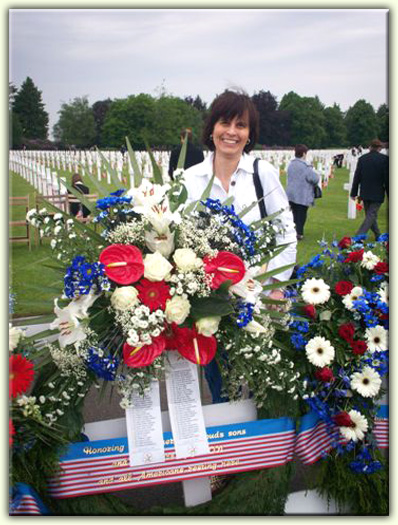 Régine with the AWON Wreath.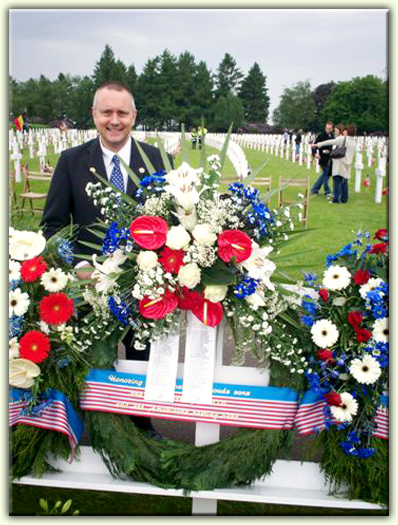 Bernard with the AWON Wreath.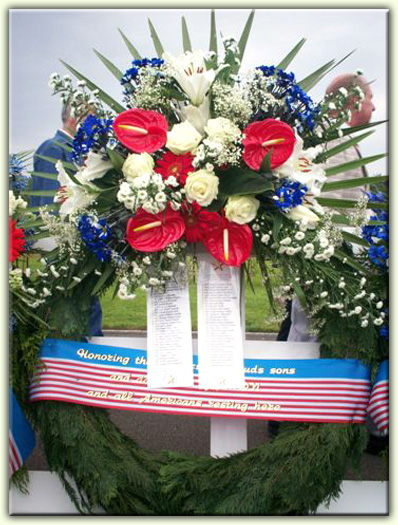 Thanks for this beautiful remembrance to the sons and daughters and family of Henri-Chapelle,
to the artistry of Aubel Fleurs, and to the arrangements, as always, by Régine and Bernard Achten.
Thanks as always, too, for dedicated project coordination by Sharon Crowley Connors.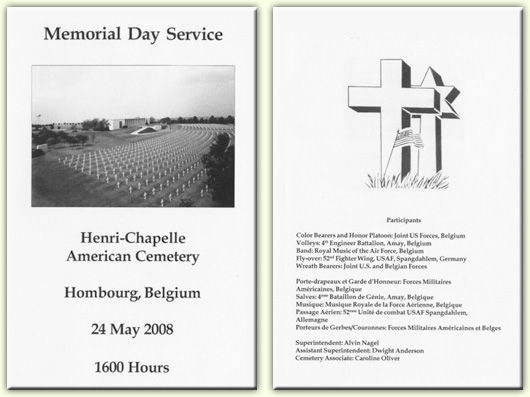 The 2008 Memorial Day Program.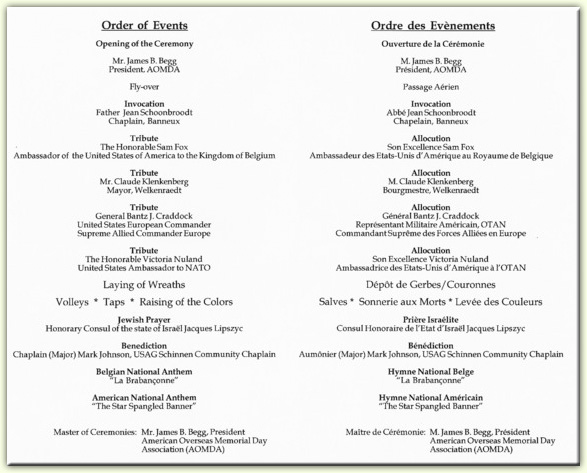 The 2008 Memorial Day Program Order of Events.

In Their Memory



Thanks to Henri-Chapelle Coordinator Rik Peirson for the stateside arrangements –
and to Régine, Bernard, & Marie Achten for the arrangements in Belgium.