Memorial Day services • May 2014 at Florence American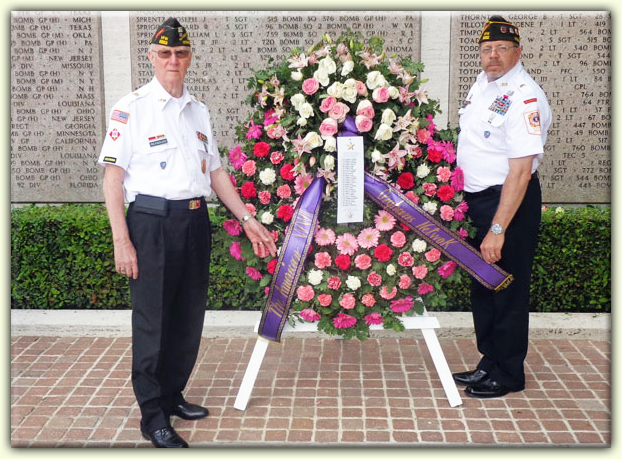 Vicenza, Italy VFW 8862 Post Commmander Ron Reynolds (left), and
another member from 8862 pay tribute to the AWON wreath.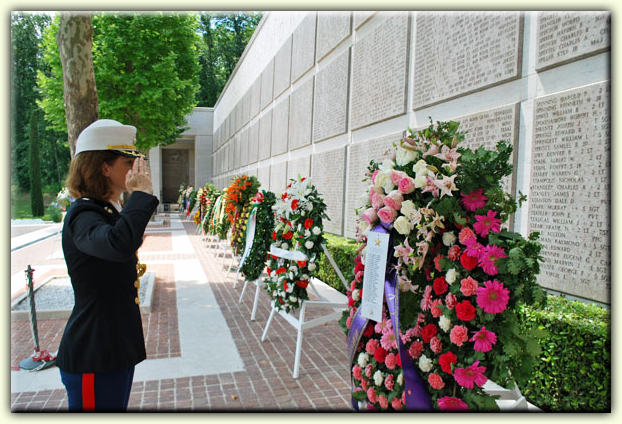 Lt. Col. Charlotte Carpenter, a U.S.Marine Corps Attaché to the Itally Embassy in Rome,
renders a salute to the AWON wreath, remembering 27 men by name.

In Their Memory



Thanks to Florence Stateside Coordinator Bill Chiodo for the arrangements,
and to John Luncheon, Superintendent of the Florence American Cemetery,
for the photo and information.