Memorial Day services • May 2012 at Florence American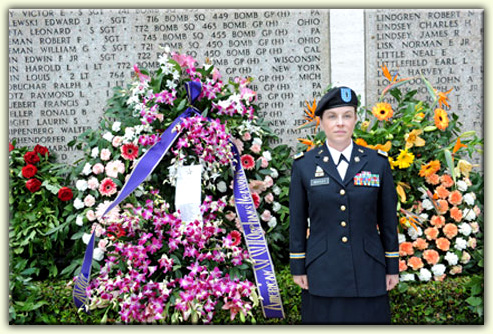 The wreath bearers were members of VFW 8862, Vicenza, Italy. CW3 Dianna L. Bentley,
U.S. Army, of the U.S. Defense Attache Office, American Embassy, Rome, Italy,
honors the AWON wreath during the presentation ceremonies.

In Their Memory



Thanks to Florence Stateside Coordinator Bill Chiodo for the arrangements,
and to John Luncheon, Superintendent of the Florence American Cemetery,
for the photo and information.