Memorial Day 2008 at Florence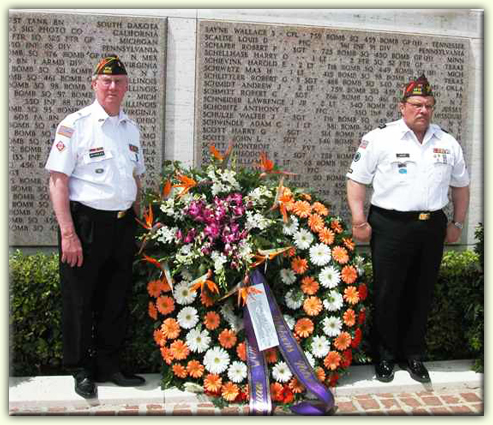 This year's AWON wreath was presented by members of the VFW Post 8862, Vicenza, Italy.
Flanking the wreath are Pet Luste and Ron Reynolds, both Vietnam vets.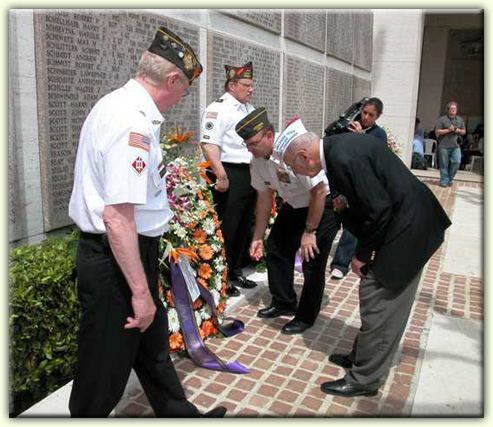 Colonel Michael Murley, veteran infantryman of WWII, Korea and Vietnam and
member of VFW Post 8862, was greatly honored to present AWON's wreath.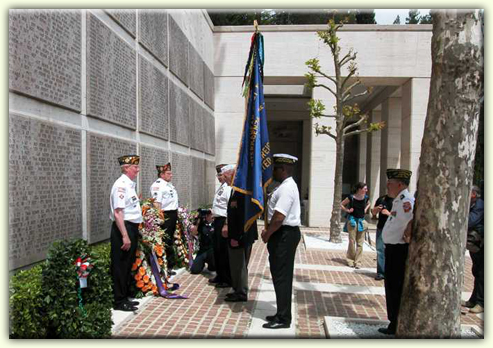 These men are from VFW Post 8862 out of Caserma Ederle, Vicenza home of HQ U.S. Army
Southern European Task Force (USASETAF) and the 173rd ABN Inf, now stationed in Afghanistan.

The AWON remembrance at Florence American Cemetery.
In Their Memory



Thanks to Florence Stateside Coordinator Bill Chiodo for the arrangements.