Memorial Day 2014 at Epinal
The wreath laying at Epinal American Cemetery,
in the Vosges Mountains of France.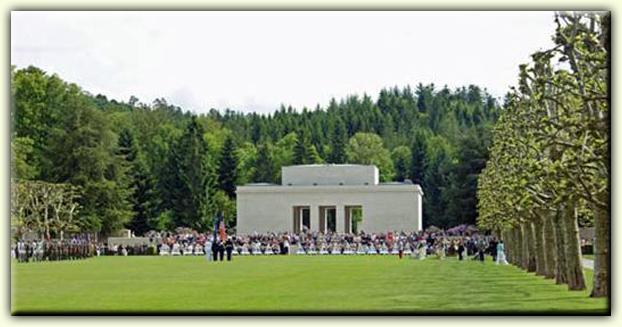 The Memorial at Epinal American on Memorial Day, 2014.

The proud Color Guard.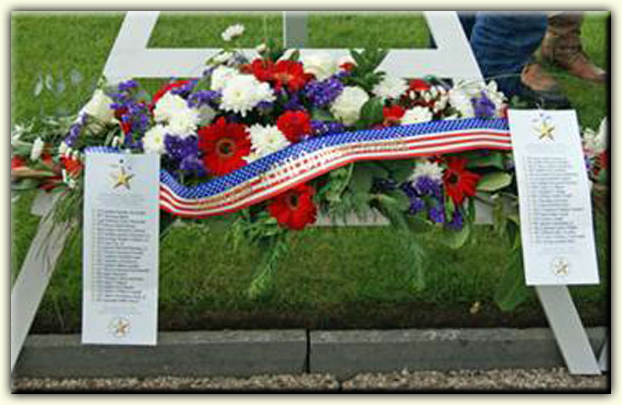 The beautiful AWON wreath – with banners rememebring 41 men by name.

Jocelyne Papelard-Brescia is in charge of the adoptions by French citizens
of the grave sites at Epinal American Cemetery. She was the Master of Ceremonies
this year. She has turned what used to be a very by-the-book event into one of
audience participation and poignant contemplation of what these
Americans died to accomplish.


Merrill Baker at the grave of her uncle, Norman Baker.





Roland Prieur is a retired Superintendent of the Epinal American Cemetery
and a military veteran himself – as are all ABMC Cemetery Superintendents.
In that capacity, he has helped many families and AWON members
when they visited Epinal American over the years.


A French Band played music at the ceremonies.


The Color Guard stands down at Epinal.


A flyover capped the 2014 ceremonies.
In Their Memory



Thanks to Epinal Stateside Coordinator Cal Boardman for the arrangements,
and to Merrill Baker and an old AWON friend, Jerome LeClerc for the photography.