Memorial Day 2010 at Epinal
Epinal, Vosges, France, Village of Dinoze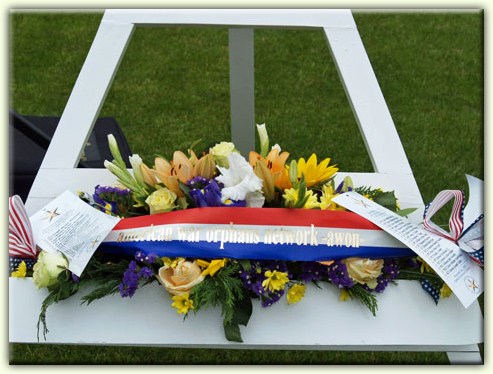 This beautiful wreath remembers 40 AWON Fathers among a total
of 5679 who are buried or memorialized there.
Many thanks to Epinal Superintendent Tom Cavaness, who laid the AWON wreath. AWON friend Daniel Autugelle,
who has faithfully presented the wreath in previous years, passed away earlier this year.
Mrs. Autugelle could not be at the ceremonies this year, but plans to present the wreath next year.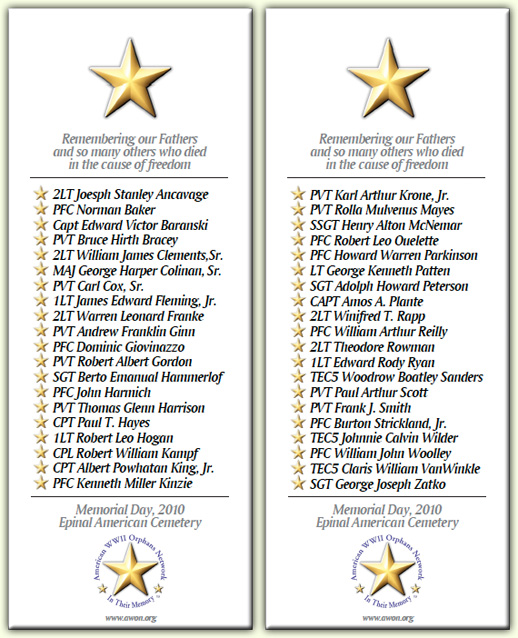 In Their Memory



Thanks to Epinal Stateside Coordinator Lil Holloway for the arrangements.