Memorial Day 2012 at Cambridge American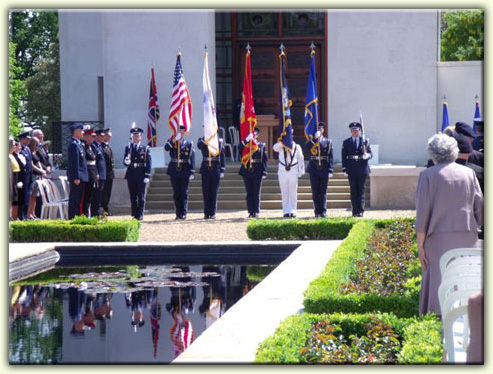 Opening Ceremony Color Guard behind the Cambridge American Reflecting Pool.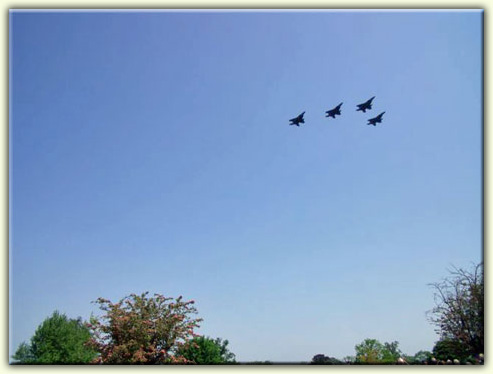 The majestic Missing Man Formation flyover.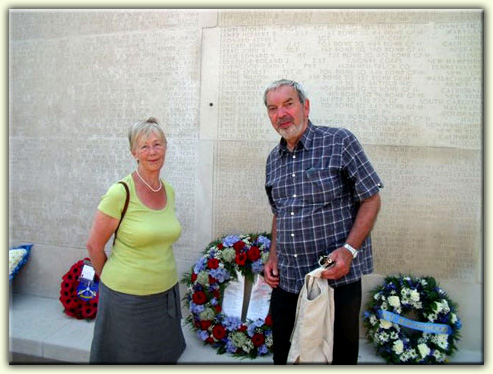 Karen and Barry Wesley of Ipswitch, England present the AWON wreath.
They are close friends of AWON member Doris Galloway Hutson.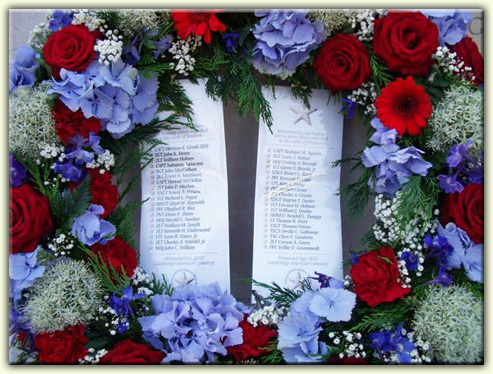 The always gorgeous AWON wreath for Cambridge American
frames the names of the 38 men remembered here, along with
so many others who died in the cause of freedom.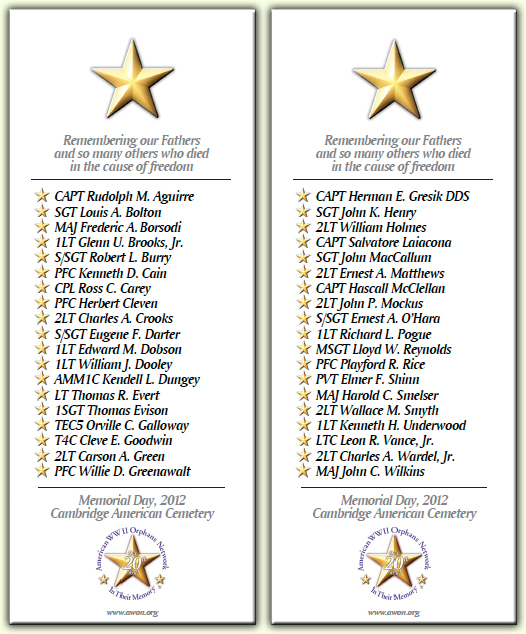 In Their Memory



Thanks to Cambridge Stateside Coordinator Jeanne Rhinehart for the arrangements,
and to Doris Galloway Hutson for the photos and information.