Memorial Day 2014 at Brittany American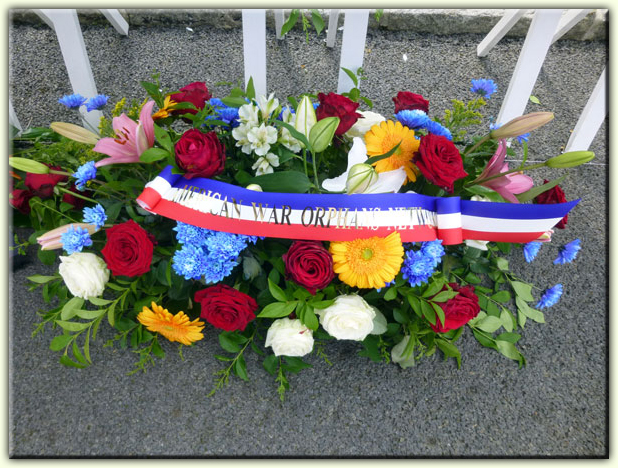 The beautiful AWON wreath at Brittany American remembered 27 AWON loved ones
and so many other who died in the cause of freedom. The wreath was presented by Jacky Emery,
an AWON "Ambassador" who has presented the AWON wreath at Brittany since 2006.

In Their Memory



Thanks to Brittany Stateside Coordinator Brian Hope for the arrangements,
and for submitting the photograph and information.