Memorial Day 2013 at Brittany American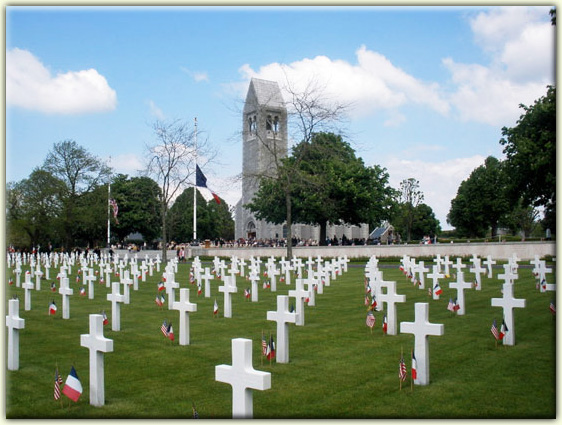 The lovely Brittany American Cemetery.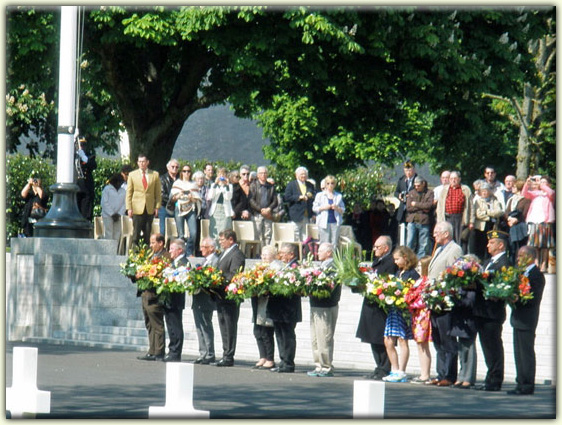 Dignitaries present memorial wreaths during the ceremony.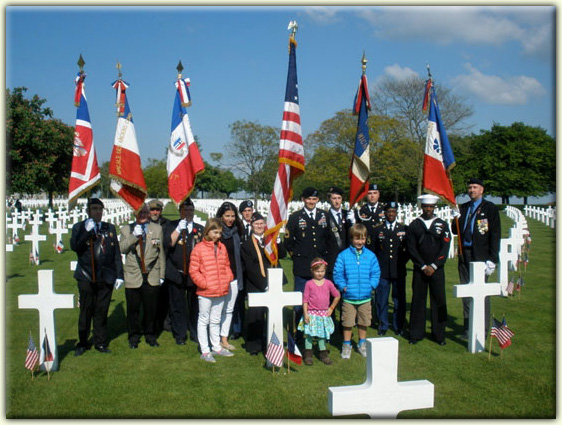 Standard bearers paying respects to PFC Agnanos, who was a survivor of Point du Hoc
on D-Day, but who was killed in action in the Battle of Brest. A niece and her children
from California were also present for the services.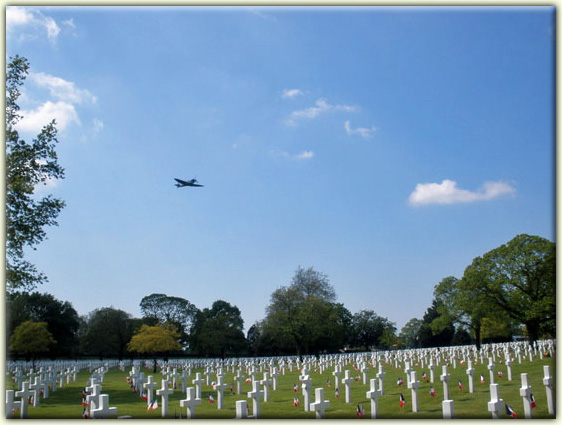 The flyover was done by a British Spitfire that's been 80% restored.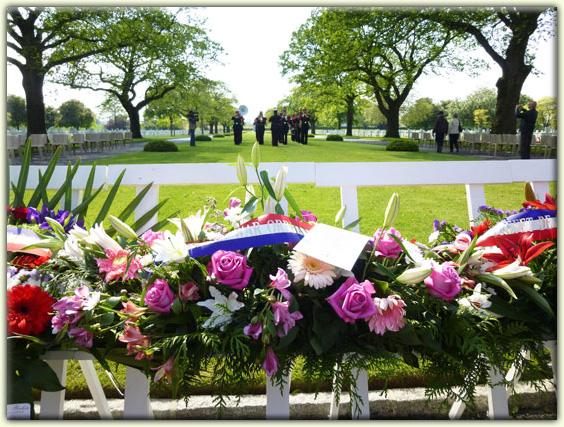 The wreath and banner remembering 25 AWON men, by name.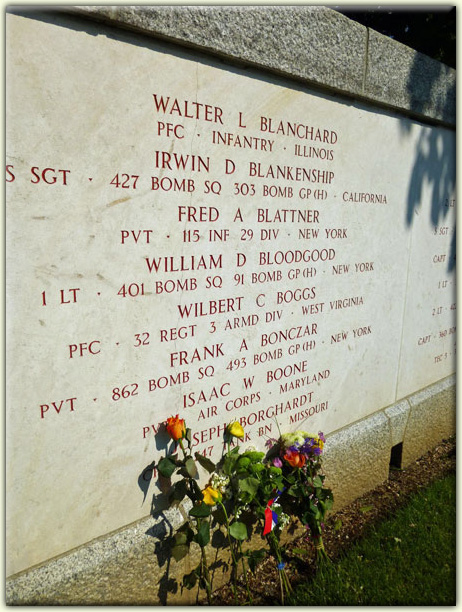 Memorial Wall with flower tributes.

In Their Memory



Thanks to Brittany Stateside Coordinator Brian Hope for the arrangements,
and to Jean-Marc Leseuer and Jack Emery for the photographs.