Memorial Day 2012 at Brittany American
The lovely floral tribute, arranged by Coordinator Brian Hope, gave honor to the men at Brittany (St James). This year, member John Elder and his family were able to visit his father, CPT William B. Elder, during the Memorial Day ceremonies at Brittany. An unfortunate miscue prevented him from laying the wreath. However, AWON's dear and loyal friend, Jacky Emery, and Stacey Payne presented the wreath as they have done on many other occasions. Stacy Payne, who lives nearby, is the daughter of member Nancy Kragh.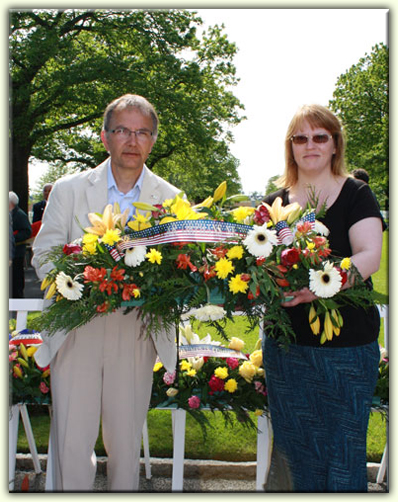 Jack Emery and Stacey Payne hold the AWON wreath.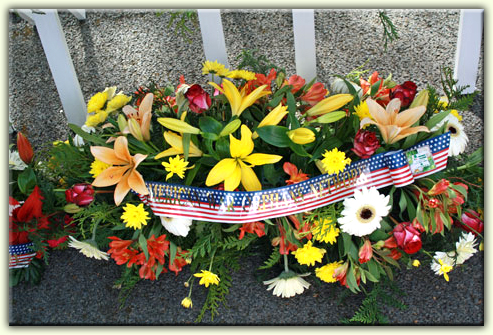 The AWON wreath at Brittany American remembers the Fathers of
25 AWON sons and daughters, along with so many others
who died in the cause of freedom.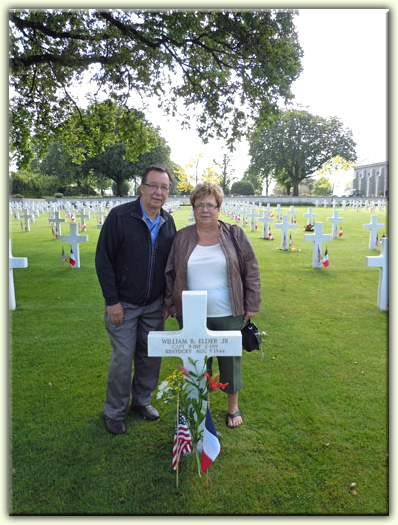 John and Ann Elder honor the memory of CAPT William B. Elder
with flowers provided by French friends Arlette and Andre Dugue.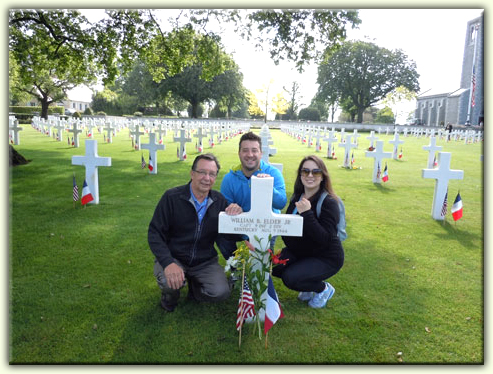 John with their children, Brian and Katherine.

In Their Memory



Thanks to Brittany Stateside Coordinator Brian Hope for the arrangements,
to Brittany American Associate Jack Emery for the photographs,
and to Sharon Crowley Connor for additional coordinations.