Memorial Day 2009 at Brittany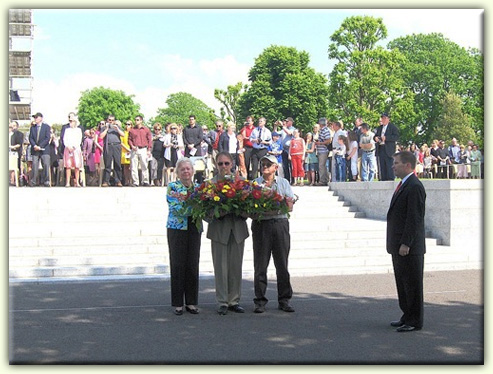 Alice Irving, Jacky Emery and Joe Chichelo bring the AWON wreath forward for presentation.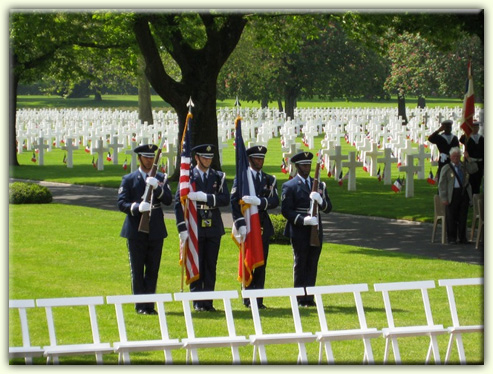 The Colors are presented at the beginning of the Memorial Day ceremonies.

The colorful array of floral tributes.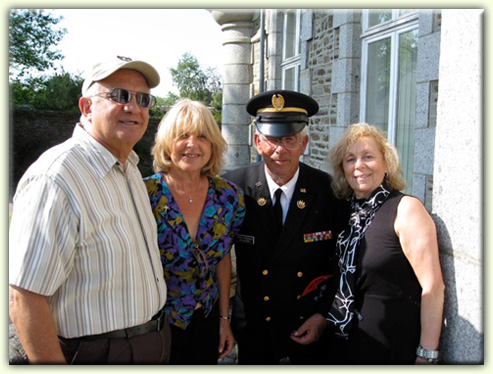 Joe and Pauline Chichelo with Superintendent and Mrs. Arsenault
at City Hall. Pauline is on the far right.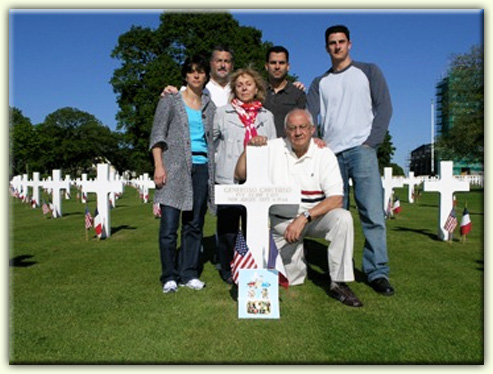 The Chichelo family visits PVT Generoso Chichelo.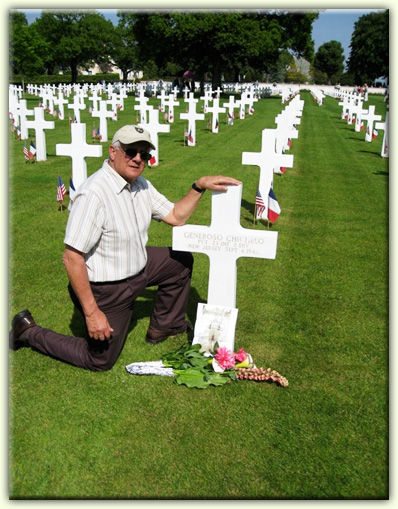 Joe at his father's grave.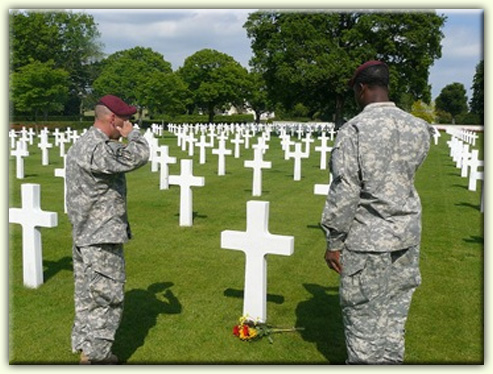 Two paratroopers brought in by Gerard Deniel to salute the fallen PVT Generoso Chichelo.
Gerard has adopted Joe's father's grave.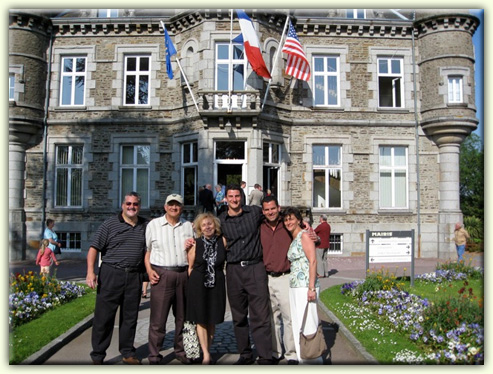 The Chichelo family poses in front of St. James City Hall.

In Their Memory



Thanks to Brittany Stateside Coordinator Brian Hope for the arrangements,
with thanks to the Chichelo family and Gerard Deniel for the photos.