Memorial Day 2010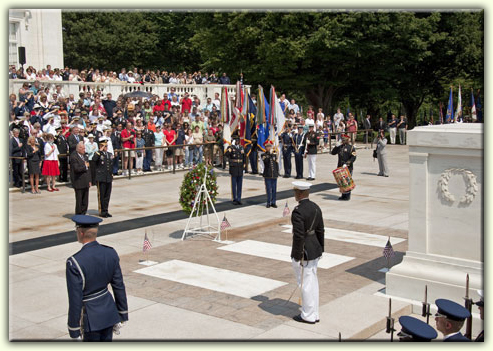 Vice President Biden presenting a wreath at the Tomb of the Unknown Soldiers.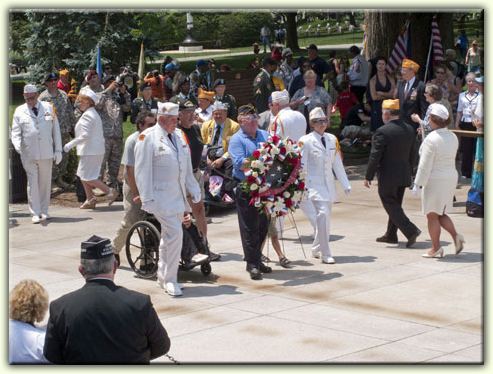 Connie Caldwell (in wheelchair) with nephew, Michael, behind, Clatie Cunningham
(in blue shirt)with his grandson (in orange shirt), and AWON member,
Ken Underwood (black shirt) present the AWON wreath.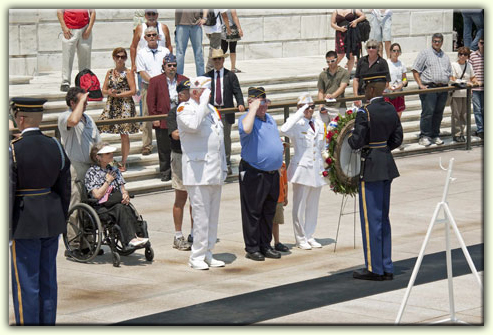 The group salutes as the wreath is presented



The photos are thanks to Eric Long (with permission), submitted by Phyllis Epstein Louis.