Memorial Day 2009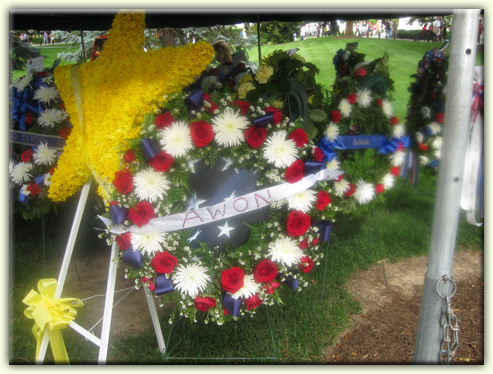 The beautiful wreath laid by AWON at theTomb of the Unknowns
to remember so many who paid the price of freedom.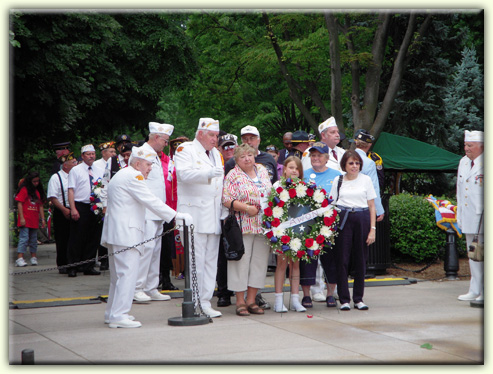 The AWON contingent waits to present the AWON wreath.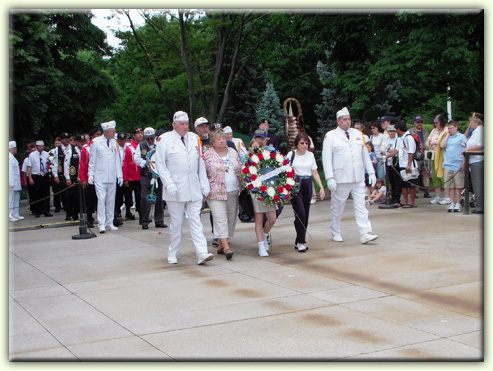 Kylie J. Colvill carried the wreath, accompanied by (Grandma) Pat Albani,
First Founder Clatie R.Cunningham III, Ken Underwood, Caroline Jackson
and Phyllis Louis. Henry Louis and Dick Albani also attended the ceremony.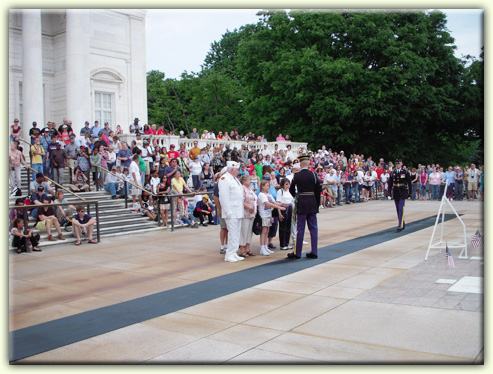 Presentation of the AWON wreath.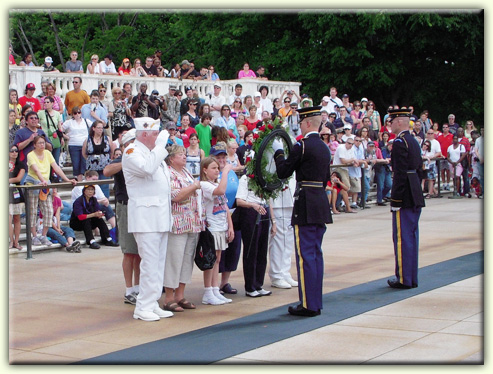 An AWON salute to those who died forever young.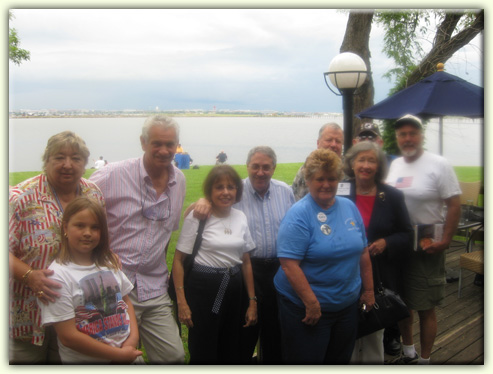 In front are Pat and Dick Albani with granddaughter Kylie, Phyllis
and Henri Louis, Caroline Jackson, and Jeanine Allen and Ken Underwood.
In the back are Lorie Allen and Clatie Cunningham.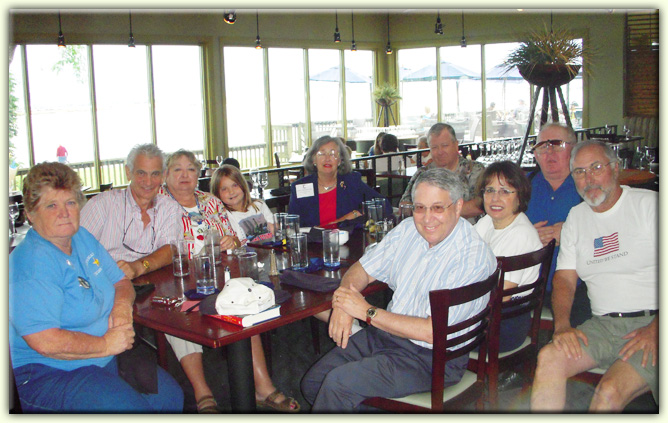 Around the table are Caroline Jackson, Dick and Pat Albani, Kylie Colvill, Jeanine and
Lorie Allen, Clatie Cunningham, Ken Underwood, and Phyllis and Henry Louis.



The photos and other information here are thanks to Phyllis Epstein Louis and Pat Cervenak Albani,
with support from husbands Henry and Dick and all other AWONers who participated.