Memorial Day Weekend Wreath Laying - May, 2015.

Ardennes American Stateside Coordinator, Gail Eisenhauer
with the gorgeous Ardennes wreath, which remembers 36 men by name.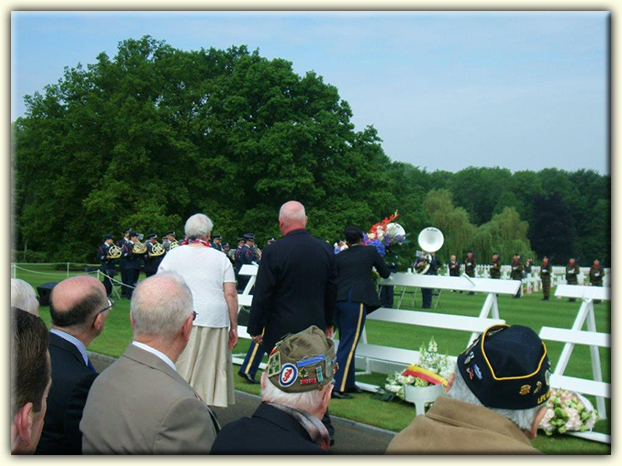 Members of the military aid Gail with the placement of the wreath.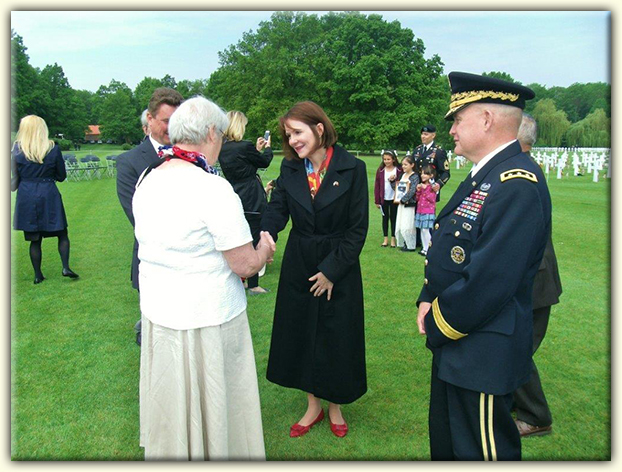 Gail meets Denise Bauer, the U.S. Ambassador to Belgium.
On the right is Lieutenant General David Hogg.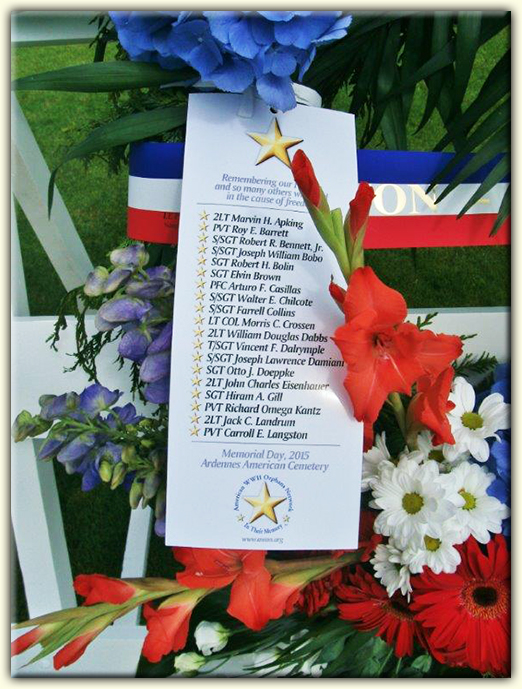 One of the banners that accompanies the AWON wreath.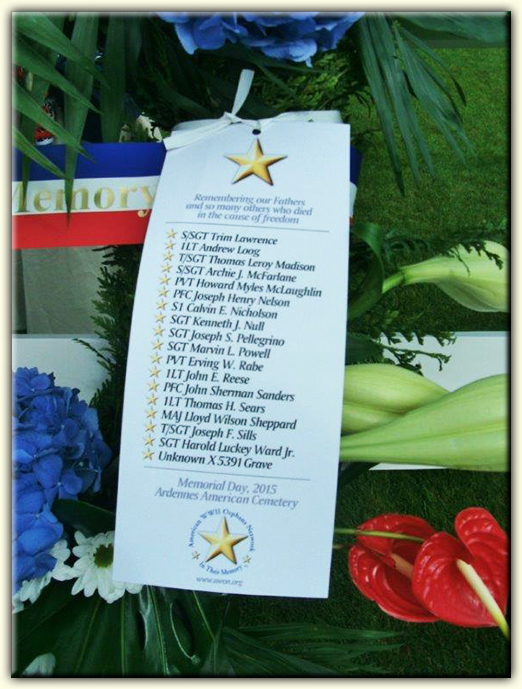 A second banner completes the remembrance of 36 AWON fathers and loved ones.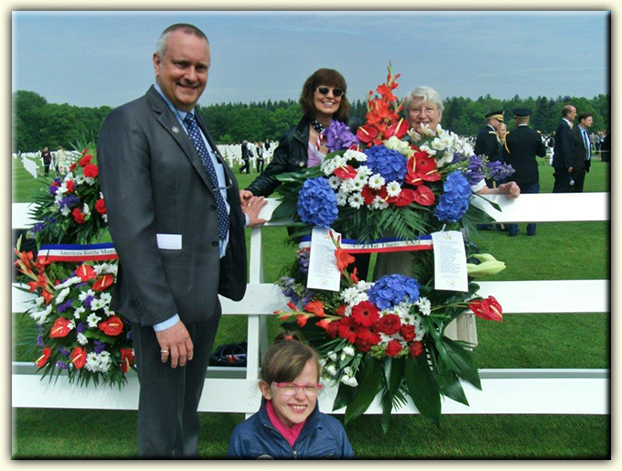 Wreath and Banner program originators Bernard, Régine, and Marie Achten
stand with Gail and the red, white, and blue AWON wreath.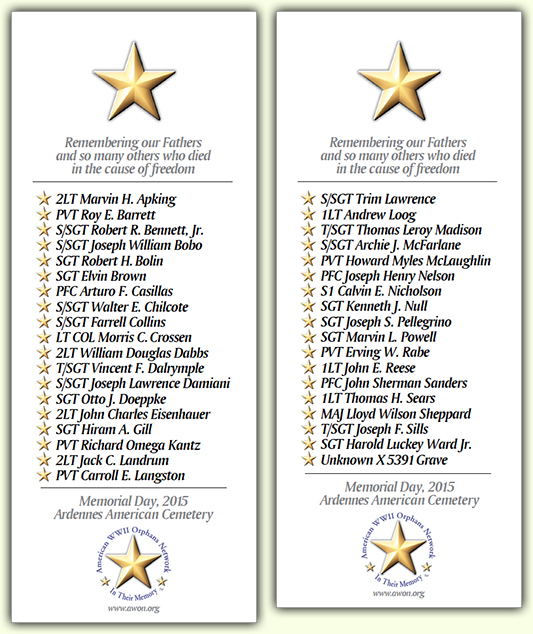 In Their Memory




Thanks to Gail Eisenhauer, Ardennes American Stateside Coordinator for the arrangements at Ardennes,
and along with the Achtens, for helping this year with arranagements for Henri-Chapelle as well!