Memorial Day Weekend Wreath Laying - May, 2014.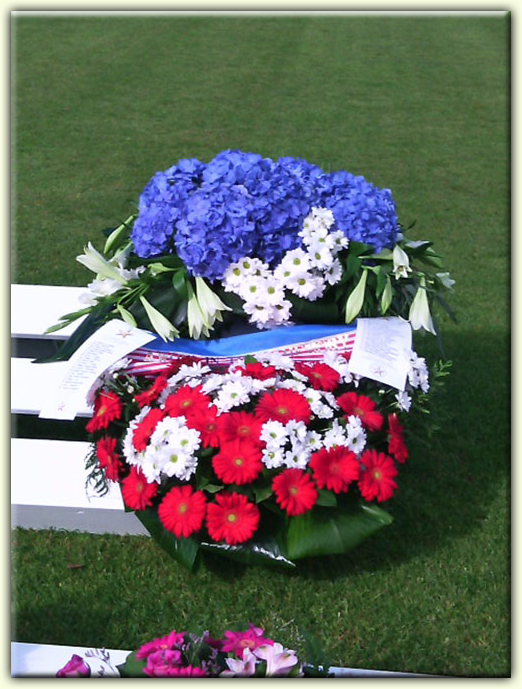 The lovely Ardennes American wreath, presented by AWON's great friend, Bernard Achten.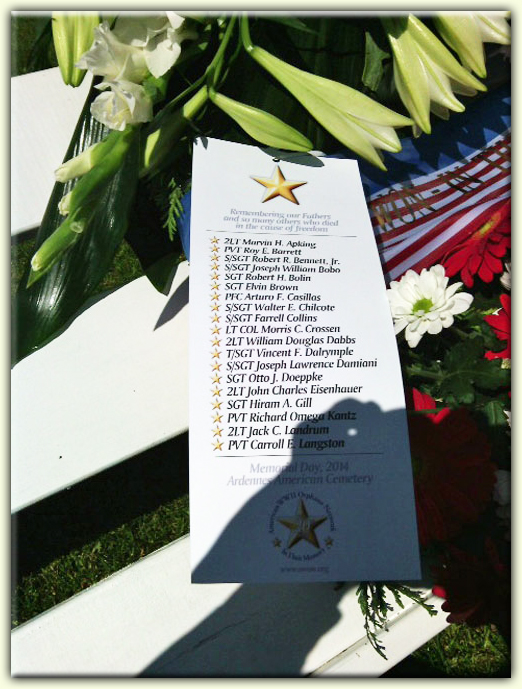 Banner One at Ardennes.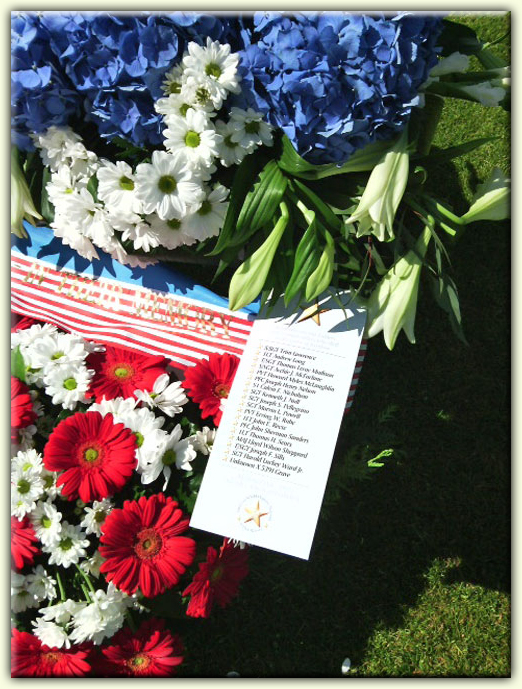 Banner Two at Ardennes.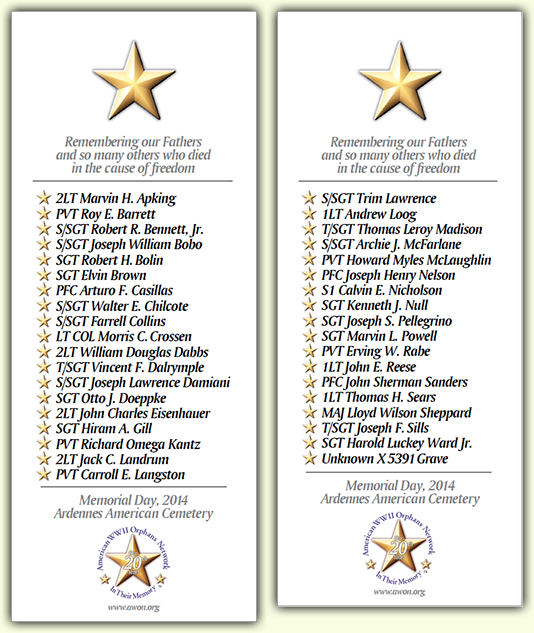 In Their Memory




Thanks to Gail Eisenhauer, Ardennes American Stateside Coordinator, and to this year's Overseas Coordinator,
Bernard Achten, for the arrangements and photos.