Memorial Day Weekend Wreath Laying - May, 2012.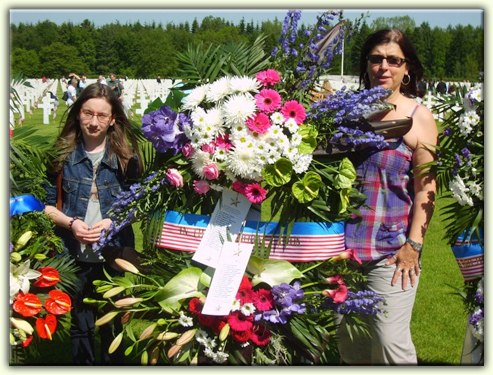 The beautiful AWON Wreath for Ardennes American,
flanked by Lise George (daughter of Ardennes Coordinator Ariane Villers)
and Karin Georges, as they remember 37 men at Ardennes for their AWON sons and daughters.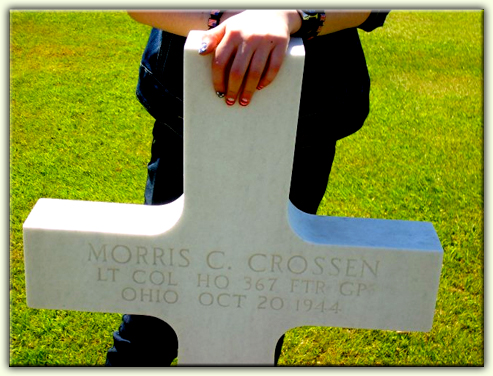 Lise George remembers LT COL Morris Crossen, one of her adoptees.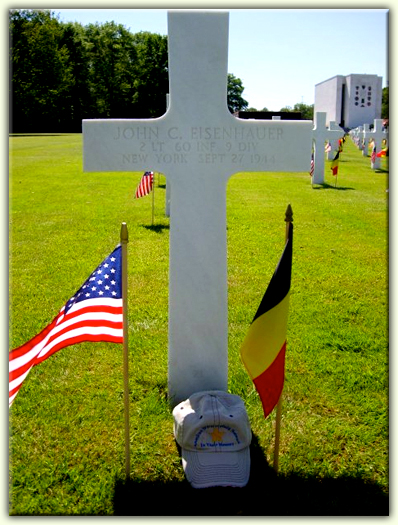 This marker remembers 2LT John C. Eisenhauer, Father of
longtime Ardennes American Stateside Coordintor Gail Eisenhauer.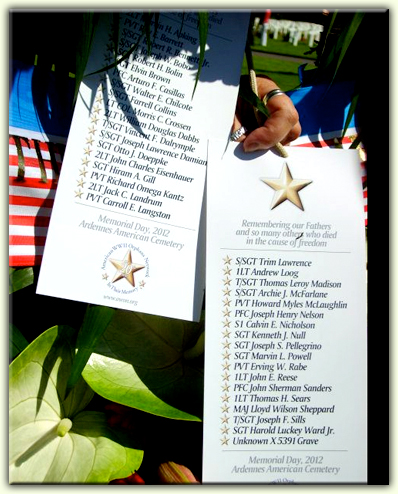 The 2012 wreath remembers the 37 AWON men of Ardennes by name
and so many others who died in the cause of freedom.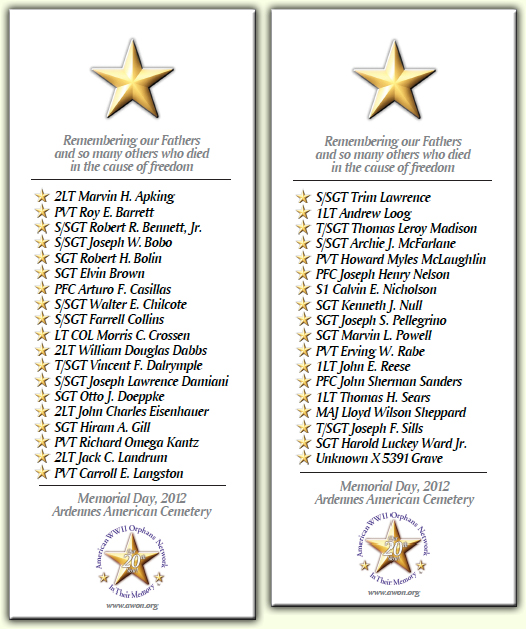 In Their Memory



Thanks to Gail Eisenhauer, Ardennes American Stateside Coordinator, for the arrangements,
and to Ariane Roufosse for the overseas coordinations and Memorial Day photos.