Memorial Day Weekend Wreath Laying - May, 2011.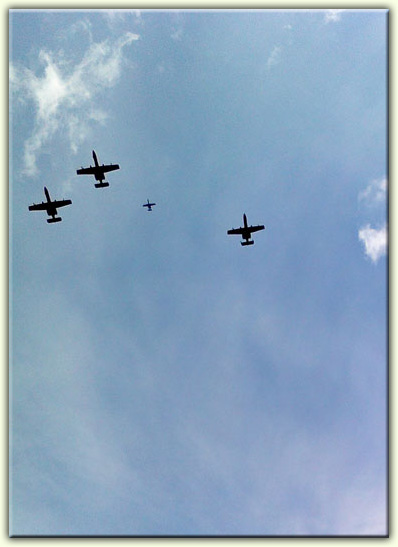 The flyover was provided by USAF A-10s.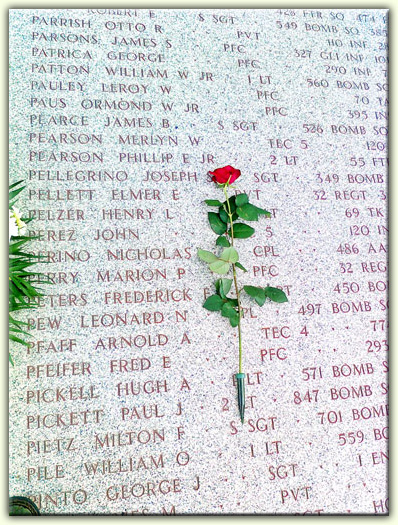 The Wall of Honor.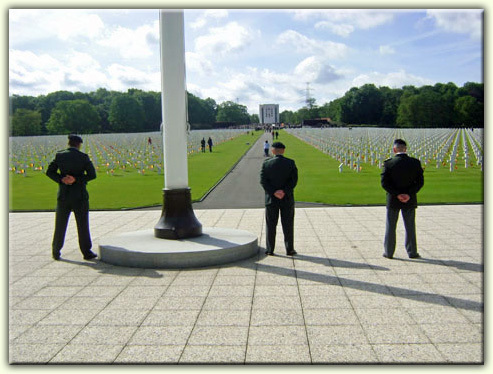 The Honor Guard.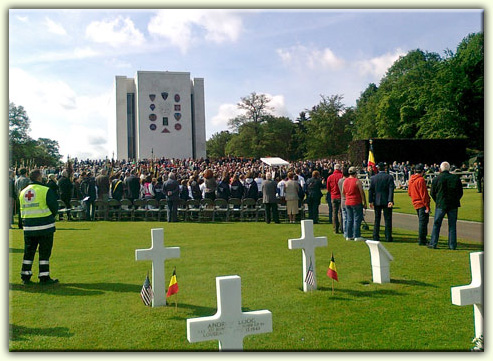 The crowd gathered at the Ardennes Chapel.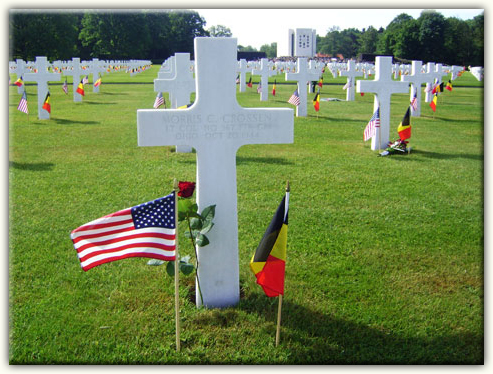 The marker honoring the grave of LT COL Morris C. Crossen,
Father of AWONer Stacey Crossen Roberts and Nancy Crossen Boothe.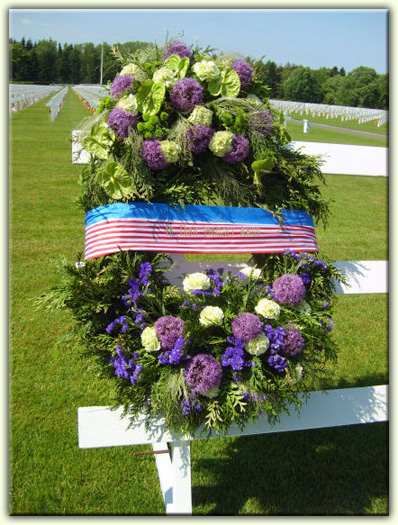 The beautiful AWON Wreath remembers 36 men by name, one man unknown,
and a total of 5,790 Americans who died in the cause of freedom.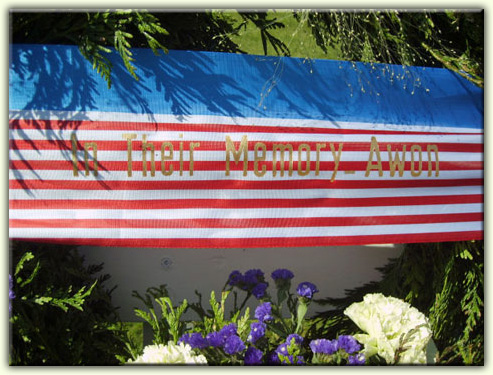 The AWON banner conveys the reason why.

This video of Ardennes American 2011 was made by the U.S. Embassy in Brussels.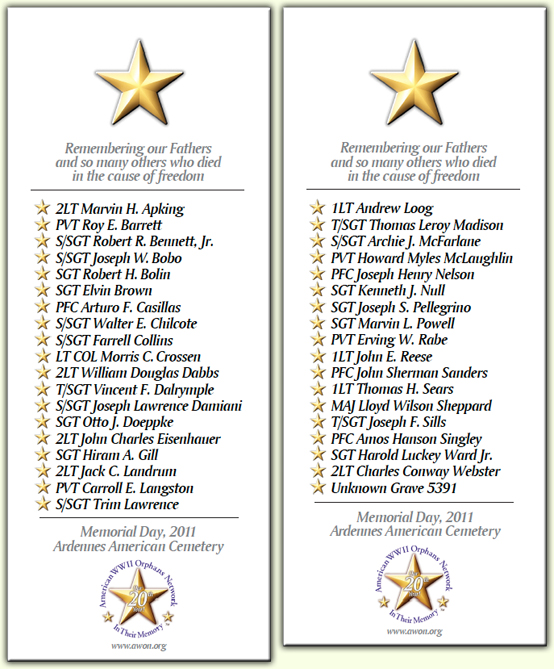 In Their Memory



Thanks to Gail Eisenhauer, Ardennes American Stateside Coordinator for the arrangements,
to Ariane Georges-Villers for the overseas coorinations and wreath photos,
and to Hans Van Toer, great friend of AWON and adopter of Jimmy McCollum's and
Joyce McCollum Reynold's Dad's grave.