Memorial Day 2010 at Ardennes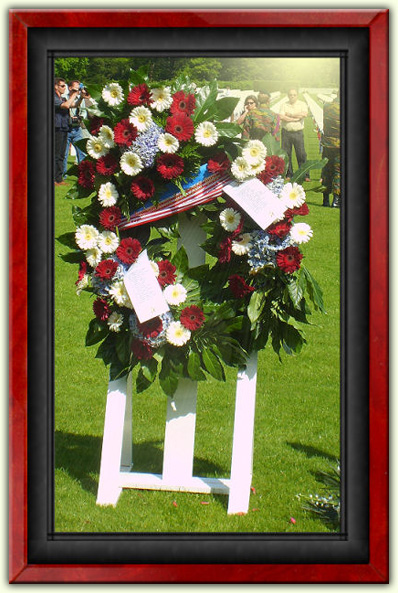 This beautiful wreath presented at Ardenne American remembers the lives
of 36 AWON Fathers and loved ones among 5,790 who are buried or remembered here.

The Ardennes wreath is presented by Stacy Roberts and Andy Mannering.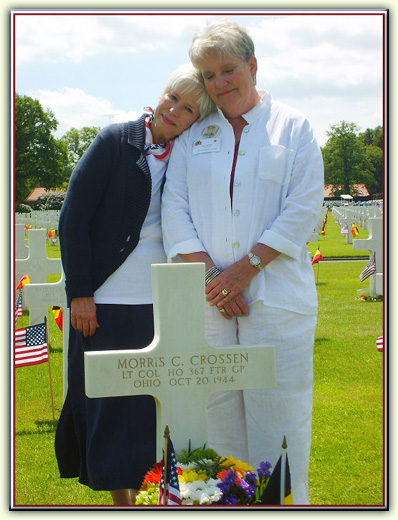 Nancy Boothe and Stacy Roberts remember LT COL Morris Crossen
in their first visit to their Father's grave at Ardennes American.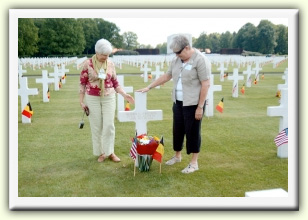 For more photos of Nancy and Stacy at Ardennes American,
and a story by Teri Schultz of the Global Post, Click Here!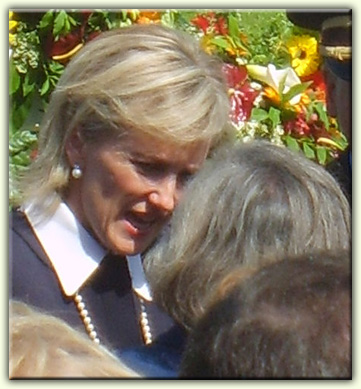 Princess Astrid of Belgium with Andy Mannering.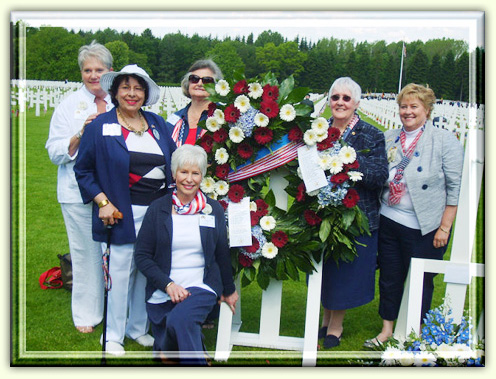 Gathering around the Ardennes wreath are (l to r) Stacy Roberts, Joanne Pelligrino,
Nancy Booth (sitting), Andy Mannering, Carol Conrad, and Nancy Lebke.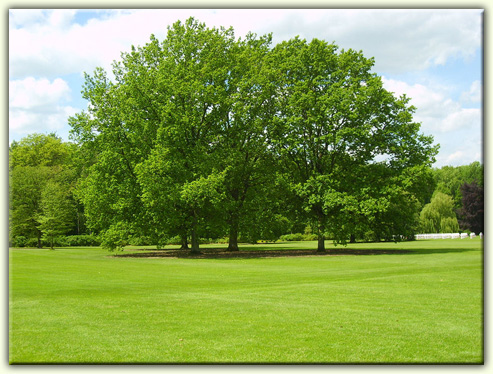 The serenity of Ardennes American is an ongoing gift of the staff,
with many thanks from the sons and daughters of AWON.
For some additional Ardennes Memorial Day pictures for 2010, Click Here!

In Their Memory



Thanks to Ariane Villers (Overseas Coordinator)
for her loyalty and love in helping with the presentation,
to Ariane, her son, Nicolas, and her daughter Lise for the photos,
and to Ardennes Stateside Coordinator Gail Eisenhauer for the arrangements.