Heritage Pines Community • Cary, North Carolina

AWONer Rondy Elliott did a program at the Heritage Pines Community in Cary, NC. Rondy met Travis Thompson, another WWII Orphan. His father's plane went down over the English Channel and is memorialized on a Wall of the Missing. Travis is a retired Air Force Colonel himself, he hadn't known about AWON, and Rondy encouraged him to join.

Travis and Rondy set up the Missing Man table, with which the program concluded.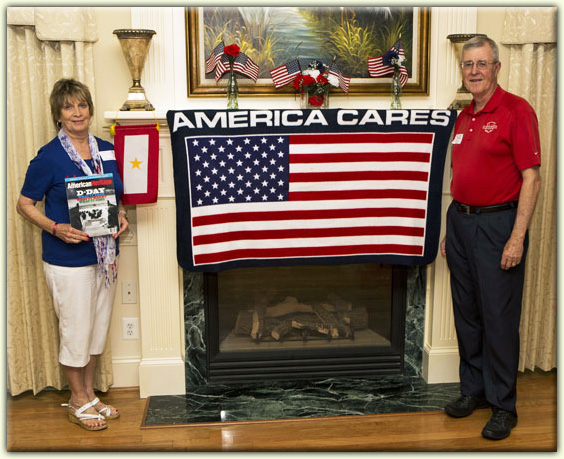 Rondy and Travis.

Thanks to Rondy Elliott for the submission of photos and text.