Saturday, July 26, 2008
Jenny Davis Park Dedication



A small park was dedicated this year to fallen service men as well as their widows and orphans. The park is near the center of town and includes a monument with an eternal flame dedicated to all those who died at war. Prominent in the park is a statue dedicated to war widows and orphans, which now has a new plaque on the ground near it honoring the sacrifices of the spouses and children. The plaque includes the following dedication:

"Tears shed for you no longer silent, our Country's pride in you endures.
In recognition of the Widows and Orphans
who selflessly sacrificed loved ones in War for us to live in peace."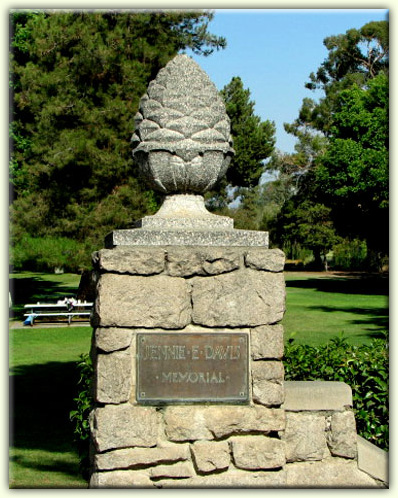 The entrance to the Jenny E. Davis Memorial Park.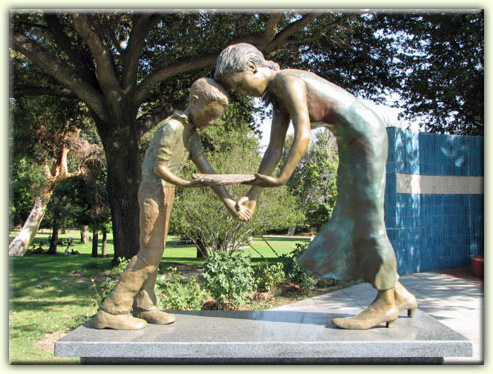 War widow and orphan share a folded flag.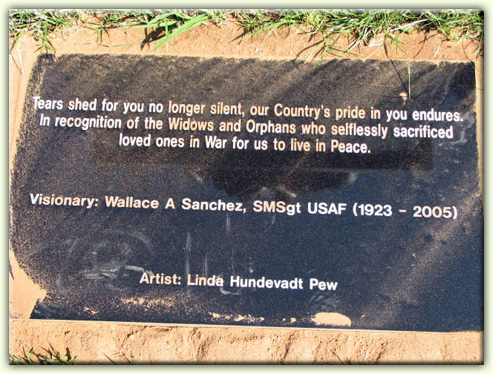 The dedication plaque is near the statue.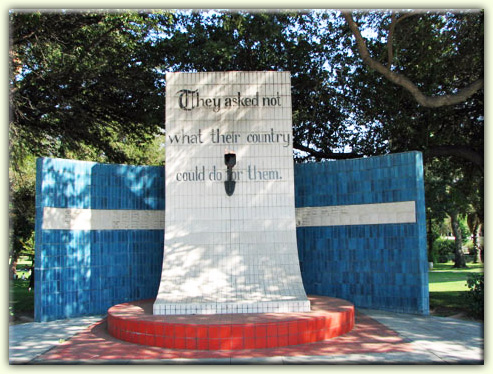 Memorial to the Redlands fallen.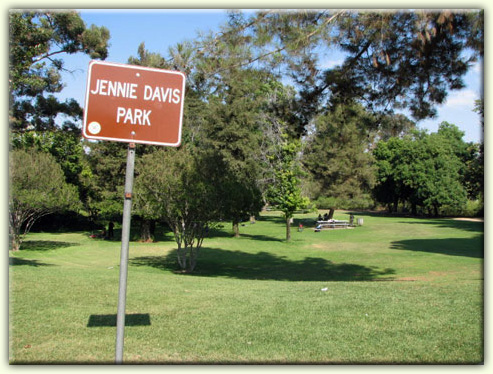 The park itself with its expansive greenery is a model of solace and reflection.



This submission is thanks to AWONer Sandy Wical, with
photos by Sandy's Cousin-in-law, Bob Wical.