Howe Memorial Event
Normandy American Cemetery • April 20, 2008



On April 20, 2008 the French organization, "Les Fleurs de la Mémoire" (The Flowers of Remembrance) held their annual meeting, followed by a ceremony in the Normandy American Cemetery. During the ceremony, Marie-T Lavieille, widow of Claude Lavieille, founder of the grave adoption program, read a poem written by Alma Howe, widow of CPL John S. Howe and mother of Dale Howe Sisco. The following day, Mrs. Lavieille wrote: "I want to tell you we had a nice Congress yesterday. More than 400 people expressing their gratitude to the heroes who fell for our freedom during WW2. No doubt, the moment when I read the poem written by your mother was the most emotional of the day. Several families proposed to adopt your father's grave. Impossible, because it was adopted already."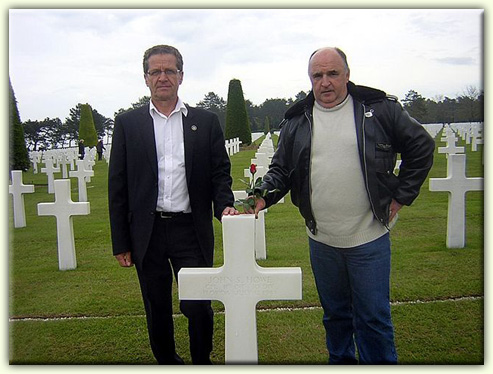 Jean-Marc Lesueur with Joel Guyard, sponsor of CPL Howe's grave.
(Photo provided by Jean-Marc Lesueur)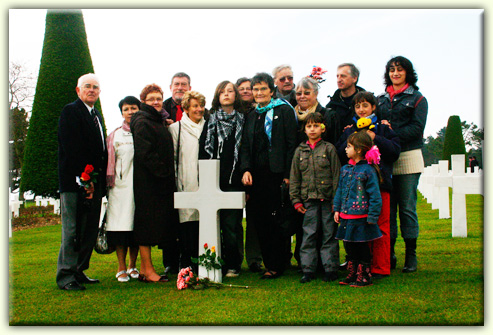 Marie-T Lavieille, in blue scarf, with several members of Les Fleurs de la Memoire
laying flowers at CPL Howe's grave. (Photo provided by Marie-T Lavieille)



Thanks for this submission to Dale Howe Sisco.