November 11, 2009
Veterans Day Parade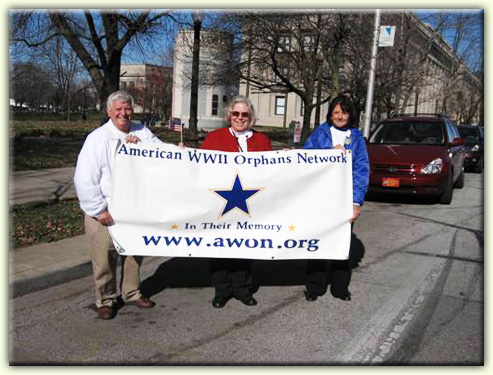 On Veterans Day, 2009, we were represented in the Indiananaoplis Vets' Day Parade by three of our best: First Founder Walt Linne, Brigitt Caito, and Barbara Kelly. In the center of the picture, just left of the American Legion Headquarters building (also AWON HQ) is the Indiana WWII Memorial. Names of Indiana WWII veterans can be brought up via computer at the site.

Walt also notes that our representatives wore the proud red, white, and blue . . . completely unchoreographed!

Photo and text are thanks to and submitted by Walt Linne.