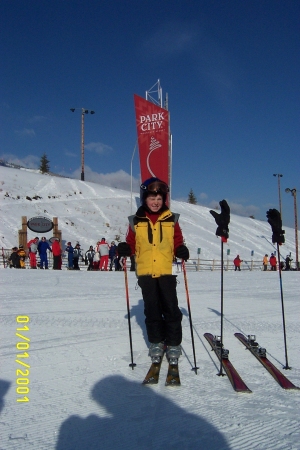 Johnny, 9 year old grandson of Tom and Karen Seybold, won several
silver medals at Nastar racing at Park City.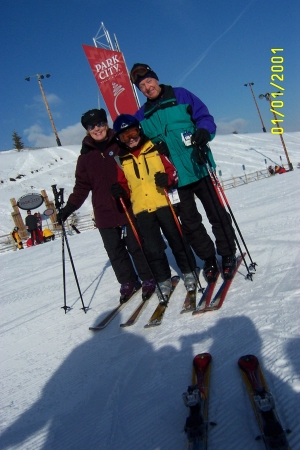 Tom and Karen Seybold with grandson Johnny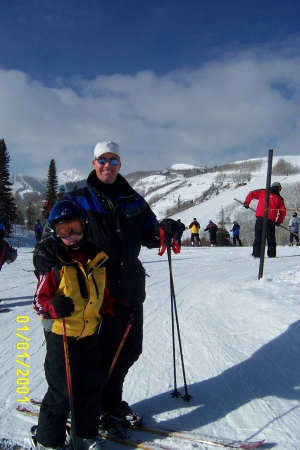 Johnny and son Tom of Karen and Tom Seybold at the top of Payday run.
Seybolds had three generations to include other two sons and wives skiing
the three ski areas. The kids took on the powder at Juniper Mountain --the
peak in the background.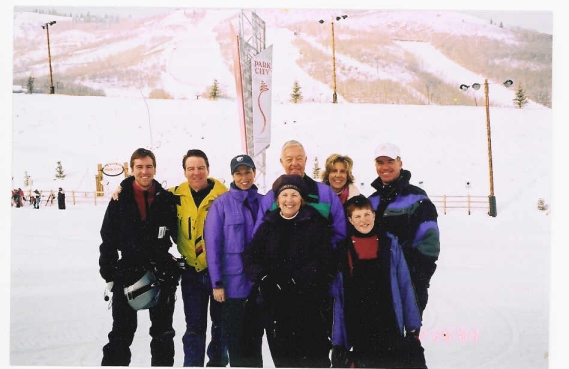 The Seybold crew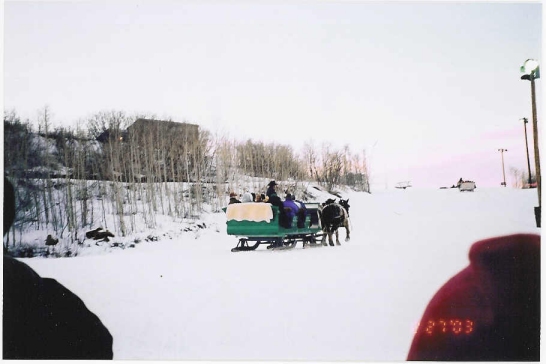 Sleigh ride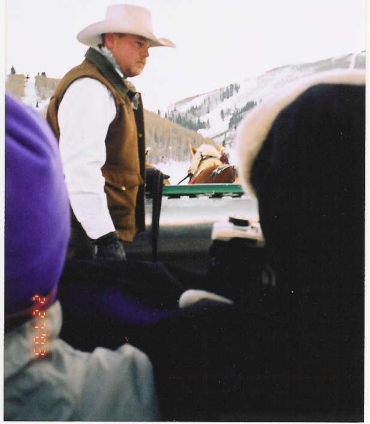 Travis, Duke and Dan