Jackson Hole February 2009
The 9th 59 Ski Mini was held at Jackson Hole, Wyoming 22-29 February. Attending were Gary & Nadine Beech, Lee Bell and his sister Flo, Bob & Karen Crotea, Mike Gillette, Stan & Madelene Kanarowski, John McNerney, John & Karla Moellering, Paul & Cindy Sper and Howard & Eileen Stiles. Kanarowski's have a second home at Jackson Hole and were kind enough to have everyone over for dinner one evening and wine & cheese the last evening. Their hospitality made the week special. Stan & Madelene and Lee Bell served as our guides to the mountain during the week. Some of the group took a mid-week break and a ski coach tour of Yellowstone which was great. Next year the Ski Mini will be at Snowmass in Colorado.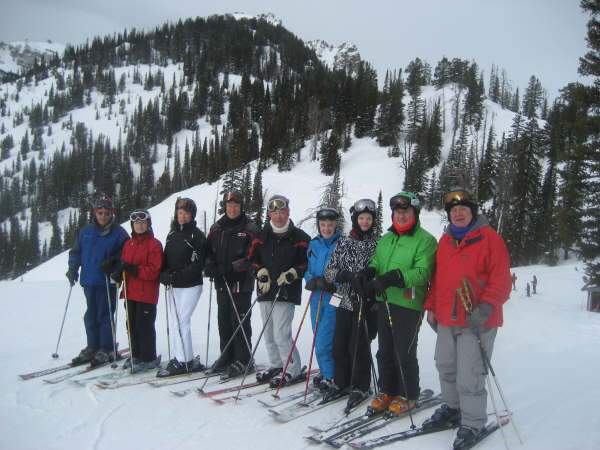 Left to right: Gary Beech, Nadine Beech, Karla Moellering, John Moellering, Lee Bell, Flo Bell, Karen Croteau, Bob Croteau, Howard Stiles.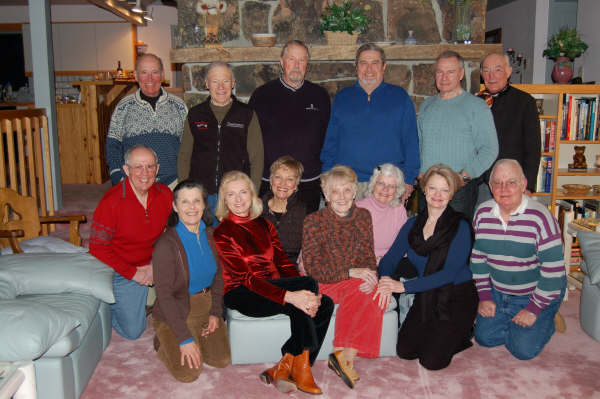 Front Row: Gary Beech, Madelene Kanarowski, Nadine Beech, Cindy Sper, Flo Bell, Eileen Stiles, Karen Croteau, Howard Stiles
Second Row: Stan Kanarowski, Paul Sper, Mike Gillette, John McNerney, Bob Croteau, Lee Bell