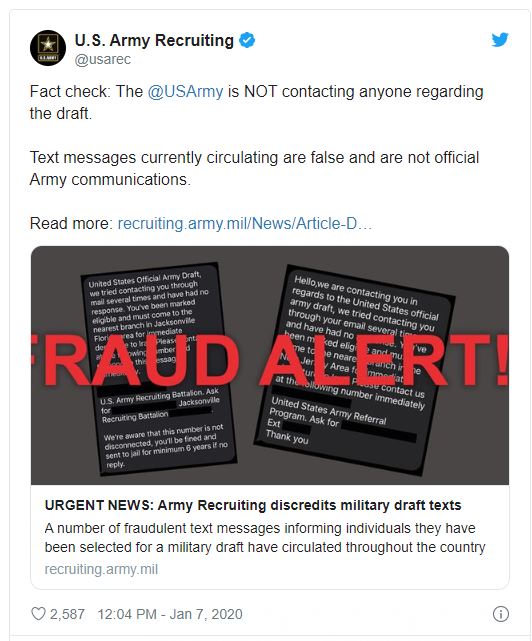 The United States Army is warning the public of fake texts alerting individuals that they were selected for a military draft.
The U.S. Army Recruiting Command said these texts have been circulating throughout the week amid fears of war with Iran after a U.S. airstrike killed the country's top general Qasem Soleimani.
"You'll be fined and sent to jail for minimum of 6 years if no reply," a screenshot of a fraudulent text message reads.
The Army also said if the United States were to authorize a draft, administration would be handled by the Selective Service System, not the Army's recruiting branch.