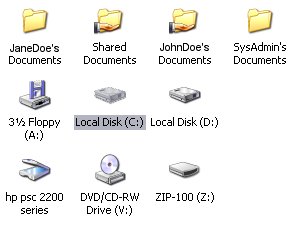 1. In "My Computer", double click on "Local Disk (C:)"

2. double click on "Program Files"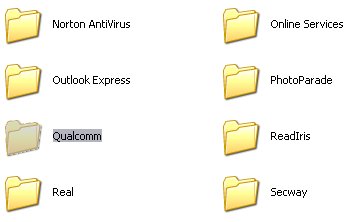 3. Double click on Qualcomm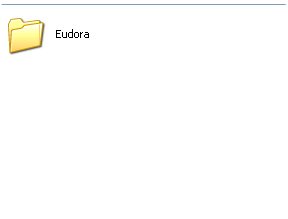 4. Double Click on "Eudora"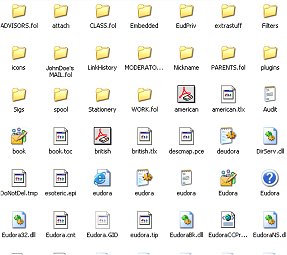 You will see numerous folders .. look for "extrastuff"

5. Double click on "Extrastuff"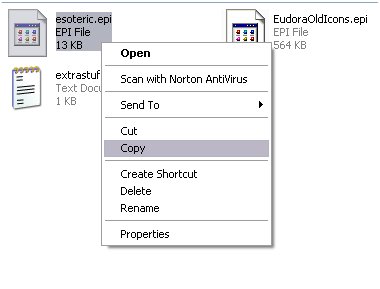 6. You will see a file called "esoteric.epi" -- Right click on your mouse.
Select "copy" to copy this file

7. Click the back button to take you back to the "Eudora Folder" where you saw numerous files for Eudora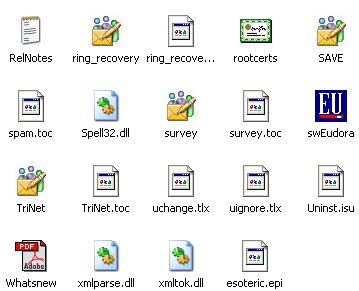 8. Paste the esoteric.epi file in any blank area within this folder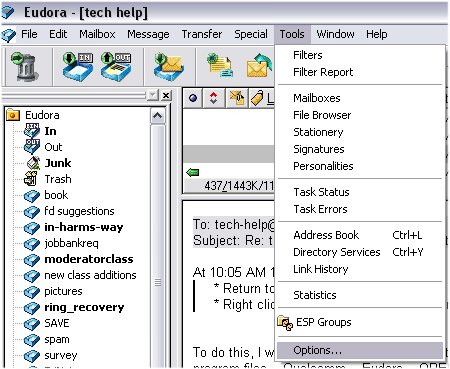 9. Open Eudora.
Go to TOOLS -- OPTIONS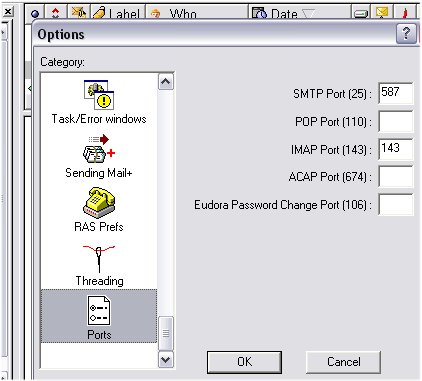 10. In the Options area, scroll down, and you should see a "PORTS" icon. Highlight it, and enter the WP-ORG SMTP port setting of 587 in the blank area there. Click OK, and you're done.