CDT Brandon T. Jackson
Class: '19
Cadet Company: E2
Date of Death: September 11, 2016 - View or Post a Eulogy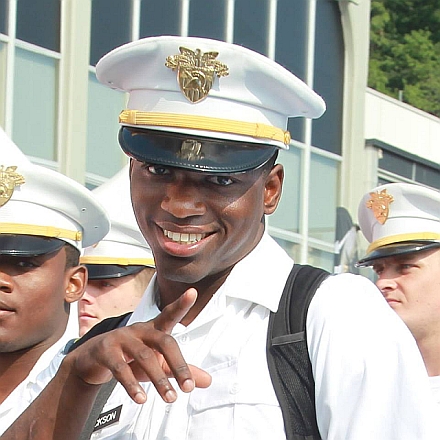 CDT Jackson, 20, from Queens, New York,.died in a single-car accident at about 1:50 a.m. in Croton, New York. According to reports, his car hit a guardrail and flipped over.
CDT Jackson was a defensive back for the Army Black Knights. He wore No. 28. He played in all 14 games since his arrival in 2015 and finished with 68 career tackles and three interceptions, two of which came against Wake Forest in 2015.
West Point Superintendent Lt. Gen. Robert L. Caslen, Jr. said, "We will honor his life as we mourn the untimely death of a young man who had a promising future as a leader in service to our nation. Brandon internalized our watch words, Duty, Honor, Country."
Full Letter from Lt.Gen. Caslen, Jr.
Commandant of Cadets Brig. Gen. Diana Holland released a statement, saying, "The Corps of Cadets is very saddened by the loss of their teammate, Cadet Brandon Jackson, who was a proud and committed member of Echo Company, 2nd Regiment. We extend our deepest sympathies to Brandon's family and friends during this most difficult time."
"Words cannot describe the grief that our team is feeling over the loss of our brother and friend, Brandon" said head coach Jeff Monken. "He was a beloved teammate and our hearts are with his family at this time of tragedy."
"We are heartbroken for Brandon's family, the team and all those who had the pleasure of knowing him," said Army West Point athletic director Boo Corrigan. "We will always remember Brandon for his kindness and do our best to honor his memory."
Brandon's Mother was an Iraq War veteran and served in the Army Reserves.
Image goarmywestpoint.com/
We at WP-ORG extend our sincere condolences to his family. If they would like to add photos or text to this page, please contact: