Mr. Robert C. Vincent
Cullum: 60255
Class: '03
Cadet Company: G1
Date of Birth: June 23, 1981
Date of Death: October 3, 2017 - View or Post a Eulogy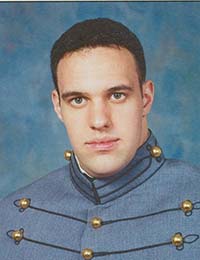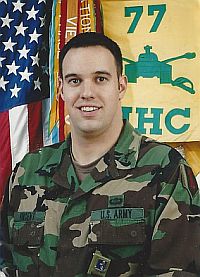 Robert "Clay" C. Vincent, III passed away on October 3, 2017. He was 36 years old. Clay was born and raised in Woodbridge, VA, attended Woodbridge Senior High and went on to graduate from West Point, the United States Military Academy, Class of 2003.
He pserved in two combat tours in Iraq as a Tank Platoon Leader and as a Task Force Logistics Officer. He was awarded two Bronze Stars.
After leaving the Army, he worked for Exxon/Mobil as a Controls Engineer and for Phillips 66 as a Cost Control Specialist.
He is survived by his parents Bob and Sally Vincent, his sister Amy Vincent, and his two children Aubrey and Vincent.
Donations in memory of Robert C. Vincent III to OPERATION HOMEFRONT, PO Box 8209, Topeka KS 66608-9802.