USMA1999
19996751


Deceased

Todd Ian Prince
October 23, 1977 - January 2, 1996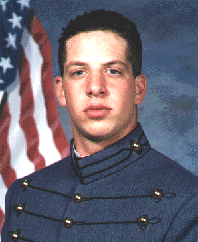 Todd entered West Point with the class of 1999. He was a member of the Corps
Squad lacrosse team during his Plebe year. During Christmas break of Plebe
year he died from injuries sustained in an automobile accident.
Todd is survived by his mother and father, Ruby and Hank, and 3 brothers,
Chad, Jesse, and Nash.

Condolences
Messages of condolence may be sent to:
Hank & Ruby Prince
6 Chauncey Pl
Woodbury, NY 11797

Last updated 27 Oct, 1998 by D. Darrow '75