Brewing Stand Plans

First thing I did after studying Keith's site was to come up with the plans. I drew these plans up in Visio. The steel for the frame is 1 1/2" x 1/8" square steel tubing. The steel for the keg seats is 1/2" square solid bar. I bought the steel from my local welding shop. ("The Welding Shop" in North Bend, WA).
My original plan was to have a friend of mine weld it for me. However, at the last minute, he was forced to back out. I had no choice but to weld it myself, so I went out and bought a Mig welder, and started practicing. [Note: My hat is off to anybody who welds for a living. It is a LOT harder than it looks. My "flat" welds came out ok looking (thanks to the angle grinder), but the interior angle welds look like crap. Oh well. This is the main reason I changed my design so that no downwards shear would be held together by one of my welds.]
I decided that I would simplify my plans from what Keith had in two areas:
Since I am a newbie welder, I would opt for simpler "square" keg seats instead of Keith's nice "diamond" keg seats. This is to avoid me having to make more welds, and also to avoid the more complicated 45 degree angles.
I would ensure that all welds that would bear a load be "stacked" on the underlying steel. In other words, I put the keg seats on top of the long bars, as opposed to welding them on to the side of the long bars. The long bars also completely overlap the 4 vertical end posts so that all pressure is through the bars vertically, as opposed to having a shearing action where the weld is the only thing holding the steel together. All horizontal bars are for stability only, and do not do any load bearing at all. This doesn't apply to the long horizontal center burner bar, but the load there is so light that I wasn't worried about it.
---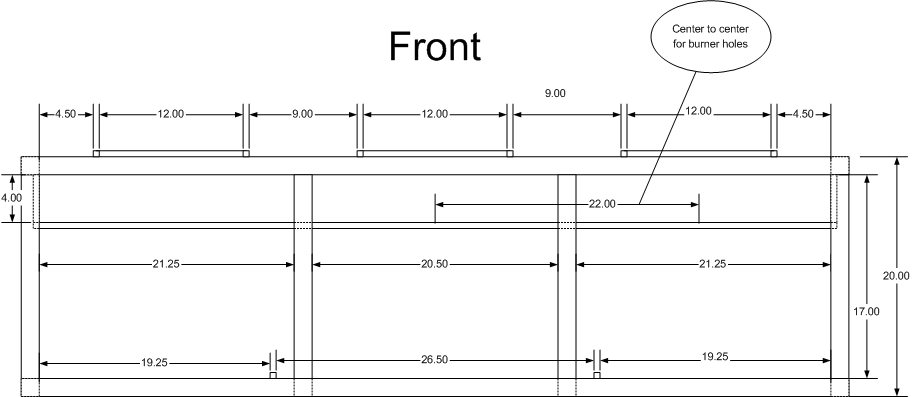 ---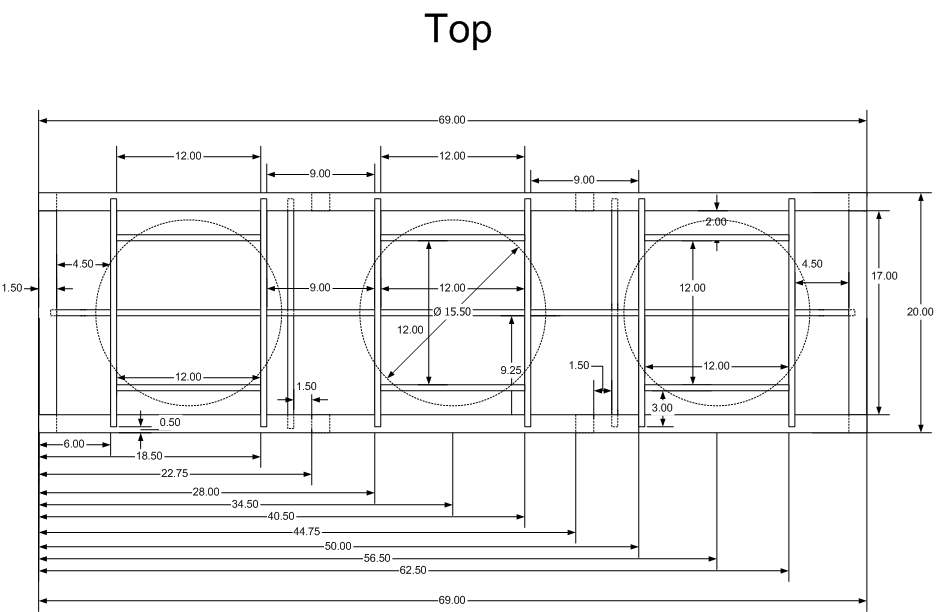 ---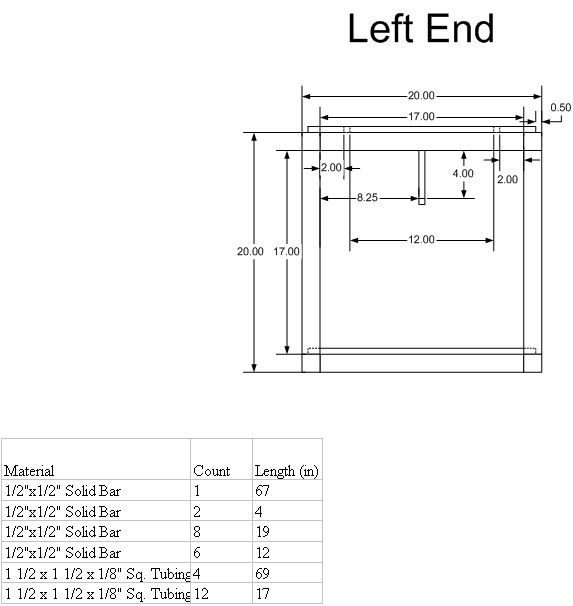 ---
Here's a plumbing diagram also.
---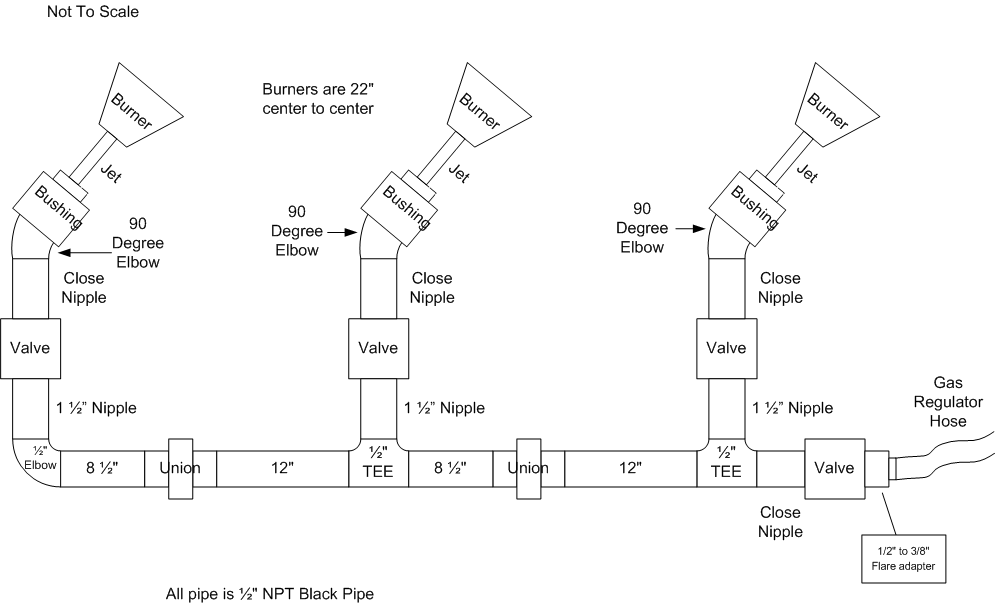 ---
Burner Parts List