Captain David L. Ramsay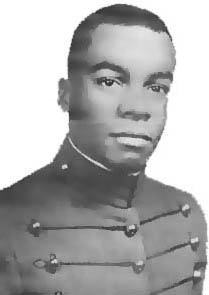 Born: December 25, 1939
Killed in Action: August 17, 1970
Born in Boston, Massachusetts, Captain Ramsay and his family lived at various locations throughout Roxbury, and grew up on Sterling Street, now named the Melnea Cass Boulevard, close to the location of the Memorial.
David Ramsay attended the Asa Gray Elementary and Sherwin Middle Schools in Roxbury, and graduated from Boston English High School in June 1956, having set an outstanding track record.
David Ramsay enlisted in the U.S. Air Force in 1956 and was honorably discharged in 1960. Captain Ramsay was the 47th African American in America to graduate from the United States Military Academy at West Point in 1964. He graduated with honors and the distinguished rank of a cadet captain. He was also one of the first African Americans to be appointed to fly with the U.S. Air Force ThunderBirds. Captain Ramsay served as a jet fighter pilot in the Viet Nam war and was killed in action in the republic of Viet Nam on August 17, 1970 having achieved the rank of Captain.
Captain David Ramsay's Awards and Decorations include: Purple Heart, Distinguished Flying Cross, two Meritorious Service Awards, Bronze Star, Viet Nam Campaign Medal, Air Force Good Conduct Medal, two Air Medals, National Defense Service Medal, Silver Star, and Viet Nam Service Medal.