MAJ Richard M. Hotchkiss USA (Retired)
Cullum: 22398
Class: '59
Cadet Company: D1
Date of Birth: September 12, 1935
Date of Death: February 6, 2018 - View or Post a Eulogy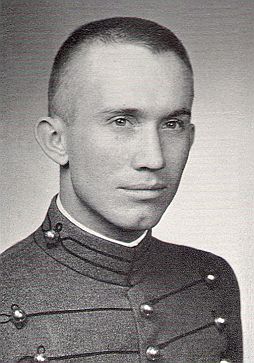 Richard Meyer Hotchkiss, 82, of Franklin, was born in Oakland, CA, he was the son of the late Jack Hotchkiss and Rose C. Meyer Hotchkiss. Richard was a retired US Army Major; he was a West Point graduate and recipient of the Purple Heart for his service in Vietnam. He was a graduate of the Wharton School and at age 68 received his RN from Southwestern Community College School of Nursing.

He is survived by his wife of 29 years, Suzanne Cave Hotchkiss; daughter, Loraine Peters of Georgia; two sons, Rick Hotchkiss of Florida and Mark Hotchkiss of Texas; step-son, Bill Brennan of Florida; six grandchildren and four great grandchildren.

In lieu of flowers, memorial donations can be made in Richardís memory to Four Seasonís Hospice, Four Seasons Development Office 571 South Allen Road Flat Rock, NC 28731.
| | |
| --- | --- |
| | Maj. Hotchkiss and his daughter Loraine |