LTC Ernest G. Rose USAF (Retired)
Cullum: 18393
Class: '51
Cadet Company: A1
Date of Birth: November 7, 1926
Date of Death: April 5, 2018 - View or Post a Eulogy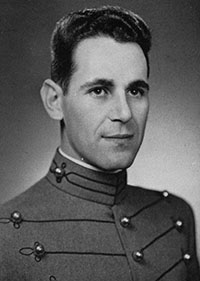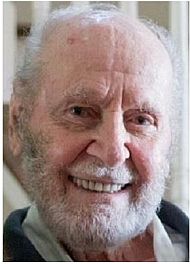 Lt. Col. Ernest Guy Rose, an Inwood, Long Island native, passed away peacefully in Dallas, Texas on Thursday, April 5th, 2018. He was 91 years old. The 8th of 9 children born to Louis and Frances Rose of Inwood; Ernie graduated from Lawrence High School and joined the Army Air Corps in April 1945, at 18 years old. He went through basic training in Wichita Falls, Texas and transferred to Chanute Field south of Chicago, IL attend courses.. In July 1945, he sailed to the Army Air Forces Training Command Center in Okinawa where he was squadron commander. That year, he was recommended to apply to the USMA prep school and was accepted into the USMA at West Point in 1946. He was a proud graduate in 1951. From there, he joined the Air Force and, while stationed in South Texas, met his future wife, Susan Smith. They transferred to Molesworth AFB in England, married, and had a daughter, Elisabeth Grace ("Betsy") in 1958. Returning to the states, he taught at the Citadel in Charleston, South Carolina. They welcomed their second daughter, Susann I. ("Susy") in 1962. From there, the Roses transferred to Hickam AFB in Honolulu, HI. In 1968, Ernie was called to Phan Rang, Vietnam, where he conducted night missions as navigator in the Air Force. In 1969, the family moved to Annandale, Virginia, where Lt. Col. Rose worked for the Commander General at the Pentagon. He retired from the USAF in 1979.
He was preceded in death by his parents, Louis and Frances Rose, brothers Tony (Barbara), Jack (Irma), Victor (Helen), Pete (Edith), Pat (Kay); sisters Lucy (Cona), Phyllis (Frank) and Mary (Bob); his former wife, Susan Rose Martin, and son in law, Troy Walker. He is survived by his daughters, Betsy Rose Walker, and Susan Rose Wade (Mike), five grandchildren: Marcie MacLean, Stephanie MacLean Baker (Mitchell), Clint Walker (Sarah), Ciane Walker and Shelly Wade Early (Brandon); and three greatgranddaughters: Hannah, Hillary and Alice Bryer Walker; and many, many loving nieces, nephews, and great nieces and great nephews. Ernie enjoyed his family, watching golf and football (even a Dallas Cowboys fan in later years!) and doting on his 1962 Buick Electra 225 convertible, of which he was the original owner. Family, friends, classmates, and neighbors will miss him.
The Eagle Has Landed.