LTG Harold G. "Hal" Moore, Jr USA (Retired)
Cullum: 15076
Class: '45
Cadet Company: C1
Date of Birth: February 13, 1922
Date of Death: February 10, 2017 - View or Post a Eulogy
Retired Lt. Gen. Hal Moore died
in his home in Auburn, Alabama,
a few days short of his 95th birthday.
He is survived by three sons, two daughters, 11 grandchildren and four great-grandchildren. He was preceded in death by his wife, Julie Compton, in 2004.
A funeral mass will be held at St. Michael's Roman Catholic Church in Auburn, followed by a memorial service National Infantry Museum at Fort Benning Army Base in Columbus, Georgia. Internment following at Fort Benning.
Memorial donations may be made to the Ia Drang Scholarship Fund.
Please send checks to the Ia Drang Scholarship Fund
c/o Executive Director, 1st Cavalry Division Association,
302 North Main, Copperas Cove, TX 76522.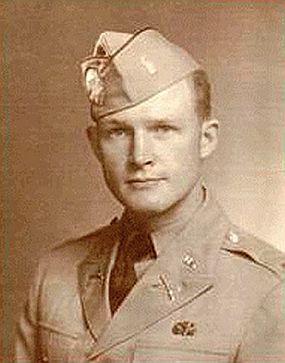 Biography:
Commissioned in the Infantry 187th Airborne Infantry Regiment - Japan 1945- 1948
Fort Bragg 82nd Airborne Div 1948
17th Infantry Regiment of the 7th Infantry Division - Korea 1952 -53
Promoted to Major 1966
Infantry Instructor at West Point 1954-56
Command and General Staff College at Fort Leavenworth, Kansas - 1956
Office Chief of Research and Development 1957-60
Army Field Support Command 1960
Headquarters, Allied Forces Northern Europe, Oslo, Norway 1960-63
Promoted to LTC 1964
Naval War College 1964
Began Masters International Relations - George Washington University
Battalion Command 11Air Assault Div 1964-65

The 11th Air Assault Div was re-designated as 1st Battalion, 7th Cavalry Regiment, 1st Cavalry Division

Command of the 1st Battalion, 7th Cavalry Regiment, at the Battle of Ia Drang in 1965, - Vietnam War.
Promoted to colonel and took command of the Garry Owen (3rd) Brigade 1966
Assistant Secretary for International affairs in the Office of Under Secretary of Defense 1966-67
Completed his M.A in International Relations in 1968 at Harvard University.
Promoted to Brigadier General - 1968
Assistant Chief-of-Staff, Operations and Plans 8 Army & Commanding General 7Div Kor 69-71
Promoted to major general in 1970
Artillery Replacement Training Center Ft. Ord - 1971–1973
Military Personnel Center (renamed Personnel Command, PERSCOM) 1973-74
Deputy Chief of Staff for Personnel, Department of the Army, Washington, DC- 1974-77
Retired 1977 as Lieutenant General
Doughboy of the year 2000 - The Doughboy Award is presented annually to recognize an individual for outstanding contributions to the United States Army Infantry. The award is presented on behalf of all Infantrymen past and present. -
USMA Association of Distinguished Graduate Award 03
Awards and Citations:
Distinguished Service Cross June 1, 1966
Army Distinguished Service Medal / Action Date 1974 - 1977
Legion of Merit -
Awarded for actions during the Vietnam War
Action Date 1965 - 1966
Bronze Oak Leaf Cluster Action Date 1968 - 1969
Second Bronze Oak Leaf Cluster Action Date 1969 - 1971

Bronze Star Medal (4) w/ "V" Device
LTG Moore Co-Authored the best selling book "
We Were Soldiers Once… And Young" with
Joseph L. Galloway in 1992 about the First and Second Battalions of the
7th Cavalry Regiment
in the Battle of the Ia Drang Valley, which was later adapted ainto the movie We Were Soldiers released in 2002.

Moore and Galloway wrote a sequel to the book titled "We Are Soldiers Still: A Journey Back to the Battlefields of Vietnam" which was published in 2008 about their return to Vietnam and a reflection on how the war had changed them.