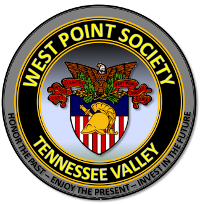 2018 West Point Founders Day
Saturday, April 7th
Valley Hill Country Club
1700 - 2400 hours
Attire
Men - Tuxedo or Dark Suit
Women - Cocktail Dress.
Military are invited to wear their Dress Blues.
Come join your fellow Graduates and their spouses to celebrate Founders Day 2018. The event will be held at the Valley Hill Country Club (8300 Valley Hill Drive S.E., Huntsville, Alabama).
Highlights of the evening will include a Benny Havens, Silent Auction, Toasts, excellent food, fellowship and our featured speakers, USMA Superintendent, LTG Bob Caslen, and Todd Browne '85, President and CEO of the West Point Association of Graduates.
Agenda
1700               Silent Auction Opens
1700--1900      Benny Havens
1900--1920      Call to Tables & Toasts
1920               Invitation to Dine
2030               Guest Speakers
2100               Dancing
2200               Silent Auction closes.
2400               Official Close
Buffet Menu
Salad and Hot Rolls
Sherry Dijon Chicken, Rosemary Pork Loin, Chef's Choice Fish
Roasted New Potatoes, Sugar Snap Peas, Corn Soufflé
Commemorative Cake