Home
All Academy Ball
---
2008All Academy Ball
The West Point Parents' Club of the Texas Plains is excited to announce its plans for the 2008 All Academy Ball.

The All Academy Ball is our primary fund raising event and we hope you will help us make it as successful and memorable as last year's All Academy Ball.
The Ball is our way of acknowledging the hard work and sacrifice of the cadets and midshipmen of the five service academies. The Ball will be held at Lubbock Country Club, Lubbock, Texas on Saturday, December 27, 2008 and will be a formal dress ball with full military honors.
Our organization's purpose is to support the young men and women and their families who have selflessly chosen to serve and protect our country.

We also want to educate West Texans about the United States Military Academy, its value to our nation, and to promote the Academy as an excellent educational opportunity and the Army as a career.
We are proud to announce this year's guest speaker
State Representative Carl Isett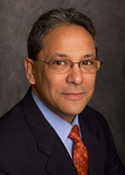 Carl Isett was the only practicing tax accountant in the Texas House of Representatives when elected in 1996. Concerned that government had become too intrusive into the families and businesses of Texas, Representative Isett took a much-needed perspective to Austin. He continues to fight for the core conservative values of less government, lower taxes, and greater personal freedom and responsibility.
Representative Isett is currently Chairman of the influential Sunset Advisory Commission and charged with re-authorizing or closing 27 state agencies. He chairs the Sub-Committee on General Government of the House Appropriations Committee and is Chairman of Budget Oversight for the Licensing and Regulatory Committee. He was elected by his peers to serve as President of the Texas Conservative Coalition and to serve on the Steering Committee for the House Research Organization. He is currently co-chair of the Texas Legislative Sportsman Caucus and serves on the executive committee of the National Assembly of Sportsman Caucuses. He also serves on the board of the Tower Institute and is a member of the Lubbock Lion's Club and the House Republican Caucus.
Rep. Isett started his legislative career looking for ways to improve and streamline government services by implementing activity-based costing to hold state government to a higher level of accountability. In past sessions, he successfully championed bills such as HB 1516 which increased efficiency and improved the management of information technology in state government. This legislation was the first of its kind in the nation and put Texas on the map for innovation in government. He has consistently carried legislation to promote lower taxes and to restrict the growth in state and local government spending.
Numerous organizations such as The Free Market Foundation's Free Enterprise PAC have recognized Representative Isett for his principled, intelligent leadership. Among other awards, he was presented the "Friend of the Taxpayer" Award from the Citizens for a Sound Economy, the "Champion of Free Enterprise" Award by the Texas Public Policy Foundation, and the "Guardian of Business" Award by the National Federation of Independent Business.
Carl and his wife Cheri have been married 27 years and have 7 children. An entrepreneur, Carl has worked for himself since his first paper route at the age of 12. He has owned several businesses and as a Certified Public Accountant, Carl works with small business owners and carries their concerns to the legislature.
He received his Bachelor of Arts degree in Accounting and Finance and his Master of Science degree in Finance from Texas Tech University. Carl has served as a Commissioned Officer in the United States Naval Reserve for 17 years. He currently holds the rank of Commander and is attached to Commander Fleet Industrial Supply Center, San Diego. In October of 2006 Rep. Isett returned home safely from an extended deployment in Kuwait and Iraq.
---
West Point Parents' Club Texas Plains
All Academy Ball

Saturday, December 27, 2008
Cocktails 6:00pm Dinner 7:00pm
Lubbock Country Club
Lubbock, Texas
Dress Blue
Mess Dress Blue
Cadet Full Dress
West Point Cadets - Full Dress Gray/Gray
Black Tie Optional
---
Questions? Email Us
Reservations and payment can be made via secure server provided by WP-ORG.
https://secure.west-point.org/wppctp/academy_ball/
---